Open Access Week: Your Library Supports Open Access with Sustainable Collections
October 15, 2018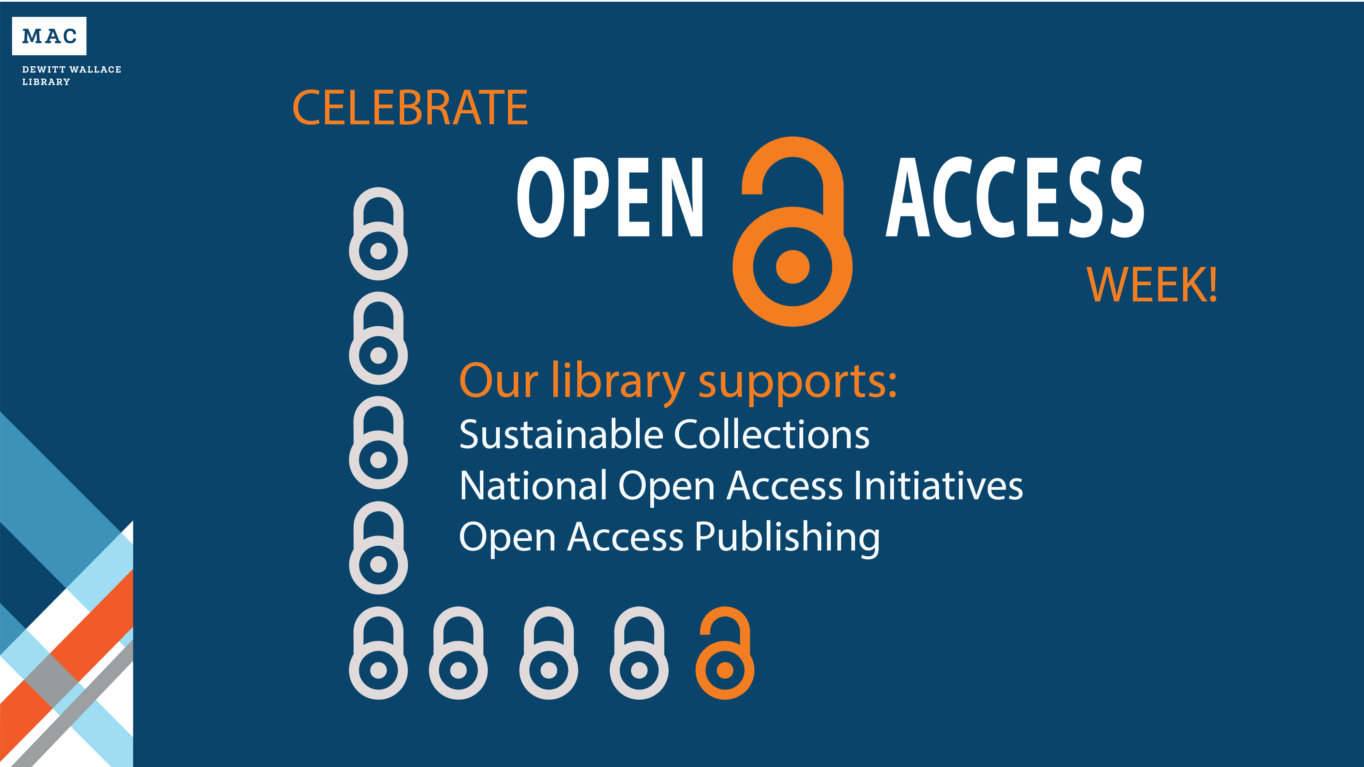 Current scholarly publishing models and institutional budget constraints create challenges for libraries in providing their community sustainable access to resources. Learn about Macalester's efforts to help transform the scholarly communication system in Collection Development Plan to Support Sustainable Collections – A Proposal.
Each day this week, learn how DeWitt Wallace Library supports open access scholarship and initiatives. We will celebrate Faculty Open Access All-Stars on Friday, October 19th.
These faculty are Open Access All-Stars by publishing their scholarship in, or participating in, OA publications: Erik Davis, Associate Professor, Religious Studies; Nanette Goldman, Senior Lecturer in the Classical Mediterranean and Middle East; Jessica Pearson, Assistant Professor History; Beth Severy-Hoven, Professor of the Classical Mediterranean and Middle East; Jim Stewart, Emeriti Faculty; Karin Vélez, Associate Professor History; Sonia Mehta, Visiting Assistant Professor, Educational Studies; and Britt Abel, Assistant Professor (NTT), German and Russian Studies.