Love Data Week 2019: Data Justice
February 14, 2019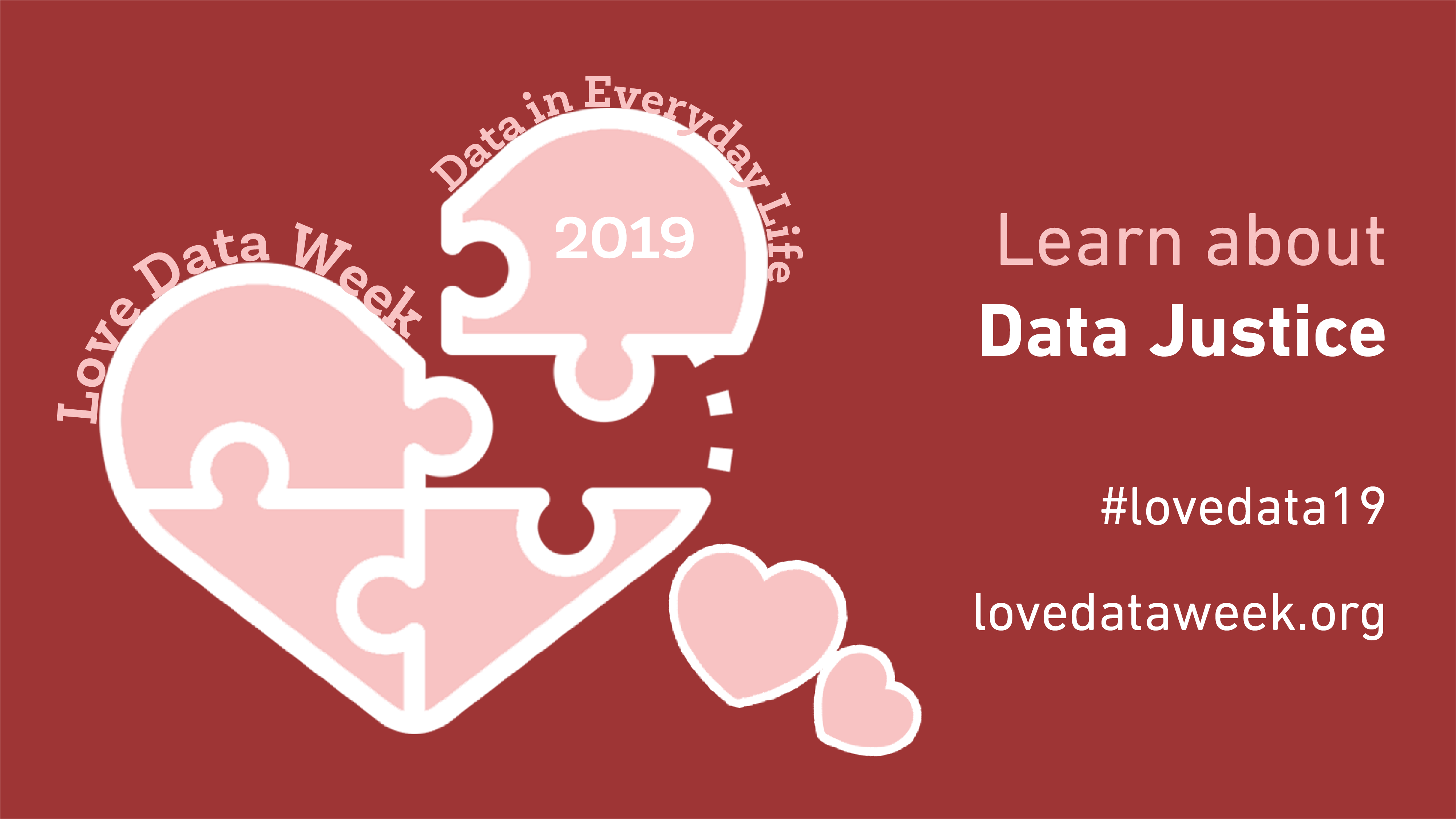 As we continue to celebrate Love Data Week we connect to the data that is all about us: Data Justice
Today, consider the data that you create – and that is created about you. Take a moment to think about the personal data that is being collected about you by web browsers, social media providers, health care providers, and others. How does this intersect with your individual right to privacy and the protection of your personal data? Learn more and find tools on the Data Privacy library research guide.
On the broad scale, how does personal data collection intersect with existing social systems and inequities? Data Justice is a concept that ties together social justice with the collection and use of personal data. Learn more at Love Data Week: data justice.
Be part of the solution: Are you collecting data about others through your academic research? Take steps to safeguard your research subjects' privacy. Learn how to manage your research data through Library Data Modules –start with  #1: What is Research Data?
Honors Students: You can make your research data openly available by submitting it when you submit your Honors Project to Digital Commons.