What Do You Want Future Mac Students To Know?
May 9, 2019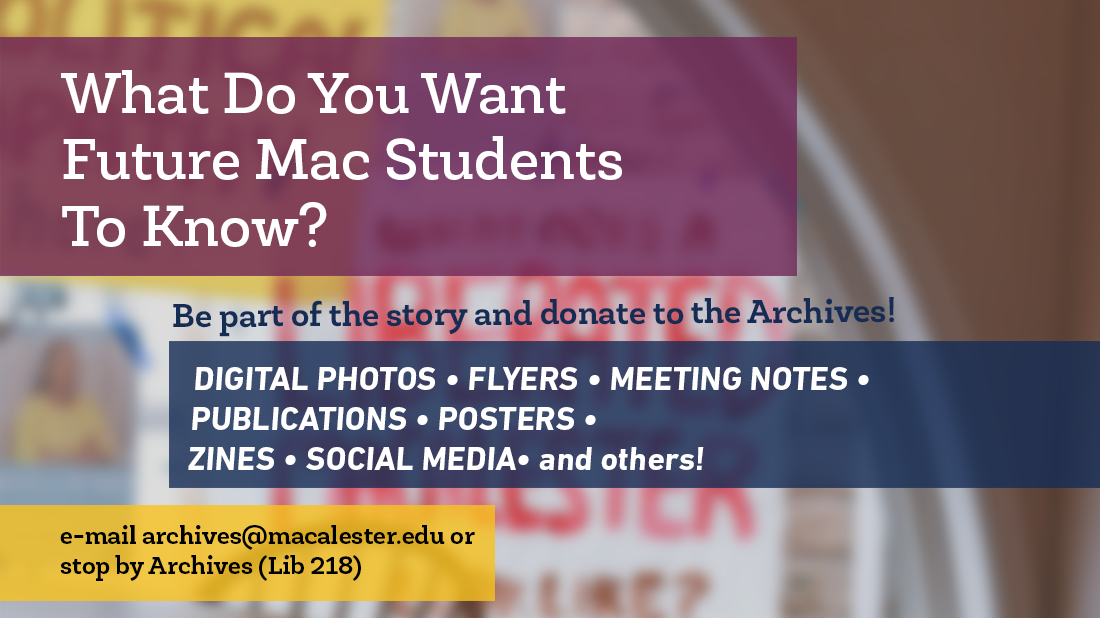 Digital photos, flyers, meeting notes, publications, posters, zines, social media–all that stuff that you're created, posted, received, and hoarded this year (or the last 4) will give future Mac students insight into what was going on at Macalester during 2018/2019.
Be part of the story and donate to the Archives! We're happy to chat if you're unsure about what you have and whether it's important (answer: probably yes) or if you want to know how to archive your social media posts. Please email archives@macalester.edu or stop by the Archives (Lib 218).