Open Access Week 2020 – What is Open Access to Research?
October 19, 2020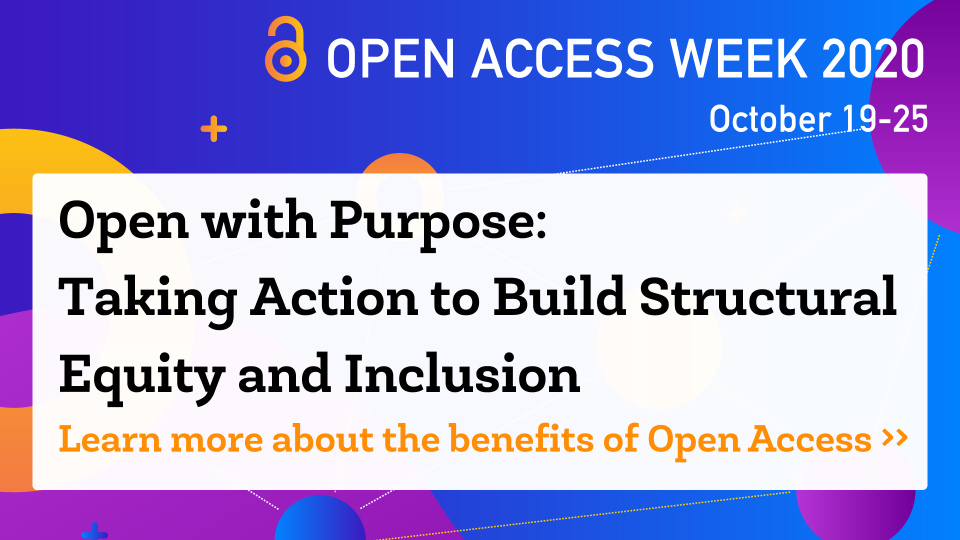 At the library, we know how much you love having access to our resources and databases, and if we don't have an article, ebook, or book chapter you're looking for, you can even request it through interlibrary loan. But what happens when you graduate and don't have access to all of these resources? And what about all the people who don't have access to the same stellar scholarly materials that Mac does?
This is why Macalester and the DeWitt Wallace Library support Open Access. 
What is Open Access? 
Open Access is a publishing model that makes research and literature available freely online. Open access is not free to produce, the research and publishing infrastructure both have a cost. What this model is referring to when it's talking about being "free" is free for readers and users. This can be accomplished through publishing work in an Open Access journal, or in an Open Access Repository. 
Instead of an individual or a library paying for a subscription, a fee is often paid to offset publishing costs  through grant funding, by the individual, or by their institution. In the end, the result is getting research in the hands of people, instead of having them blocked by a paywall. Open Access makes sense as a model, especially since authors of scholarly articles are not typically paid by publishers for their contributions, and institutions or governments often fund the research on which the authors are reporting.
Some benefits of Open Access include:
Compatibility with peer review and high caliber research.

Can give authors and their work a wider audience.

Provides a platform for publicly funded research.

Puts students, teachers, and citizens on equal footing, globally, regardless of their ability to pay for a subscription fee.

Speaking of subscription fees, serials subscriptions have outpaced inflation by 250% in the last 30 years, which stresses libraries' already shrinking budgets. Open Access can help to mitigate this.

Since paywalls and publisher subscription agreements aren't an issue, Open Access articles can more easily be text mined using algorithms. This can provide meta analyses of a body of scientific work, giving novel insights and a global overview of the research that is being done on a topic or disciplinary area.
At the DeWitt Wallace library, we want to encourage you to learn more about Open Access, and to publish your own work in an Open Access journal. Here are some places to learn more about this publishing model:
An Open Access Overview from Peter Suber
Open Access Explained (Video) from PhD Comics 
Scientific Literature Text Mining and the Case for Open Access by Gopal Sarma
Public Library of Science PLOS