Celebrating Librarian Activists
March 30, 2021
National Library Week 2021 – April 4-10
This National Library Week, we are Celebrating Librarian Activists. These individuals (and several horses) have fought against bias, segregation, poverty, and defended intellectual freedom in the American library community.
Carla Hayden, Librarian of Congress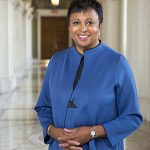 Carla Hayden is the 14th Librarian of Congress, the first African American and first woman appointed to this position, as well as the first person appointed in 60 years with professional experience as a librarian. She started off as a youth services librarian in Chicago, and throughout her career, Hayden advocated for new programs and technology in public libraries, for patron privacy rights, and for equal access to information in a variety of formats.
Sanford Berman

Sanford Berman is a (now retired) cataloging librarian who fought against bias in library organization. Berman argued that the Library of Congress subject headings (which help organize books to make them more findable) were racist, sexist, homophobic, classist, and archaic, and this language created a barrier to library patrons finding books. His radical library activism and letter writing campaigns lead to his resignation from Hennepin County Library. The legacy of Berman's work can be seen in the radical cataloging movement and social justice centered library initiatives at the American Library Association.
The Librarians of the Appalachian Pack Horse Library Project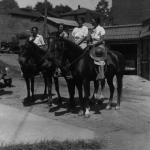 The Pack Horse Library Project employed librarians to deliver books to remote areas of Kentucky. The project was funded by the Works Progress Administration from 1935 to 1943, in response to the Great Depression and the lack of access to reading materials in isolated rural areas. Librarians collected and organized donated materials, and rode on horseback through treacherous terrain to deliver novels, cookbooks, quilting patterns, and other reading materials, while also teaching reading skills and reading aloud to local children. In 1936, there were over 30 pack horse library hubs, serving over 100,000 people.
E.J. Josey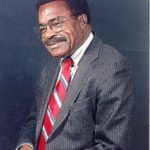 E.J. Josey was a librarian, civil rights activist, and founder of the Black Caucus of the American Library Association (ALA). His tireless challenges to the ALA establishment in the 1950-60s worked to end segregation practices by the ALA chapters and pushed the ALA Council to adopt policies and measures to improve the experience of minorities in librarianship. In 1980, he received the ALA''s J.W. Lippincott Award with the recognition: "His fervent advocacy was a major factor in eradicating racial discrimination from many library facilities and services, and from a number of professional associations. As founder of the Black Caucus in ALA, and as its leader throughout the group's formative years, he gave a new strength, unity, purpose and hope to many minority members of our profession."
Zoia Horn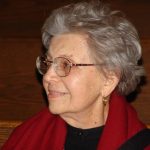 Zoia Horn was the first U.S. librarian to be jailed for standing up for the professional principles of privacy and intellectual freedom by refusing to provide information to the FBI and to testify in the 1972 conspiracy trial of the "Harrisburg Seven"–regarding information on Vietnam War peace activists. Horn proposed a resolution for the American Library Association to assert "freedoms to think, communicate, and discuss..are essential elements of intellectual freedom, that these freedoms have been threatened by our federal government's use of informers, electronic surveillance, grand juries, and indictments." Throughout Zoia Horn's career, she continued to speak out on issues of intellectual freedom, especially in defense of librarians reprimanded or dismissed for exercising this library value. She was especially outspoken against the provisions of the Patriot Act concerning library surveillance.