The MacPass is your Macalester ID card.
Use your card for:
Building access
Meal plans
Mac Money purchases
Library resource check-out
Submission Process:
1. Take Your MacPass Photo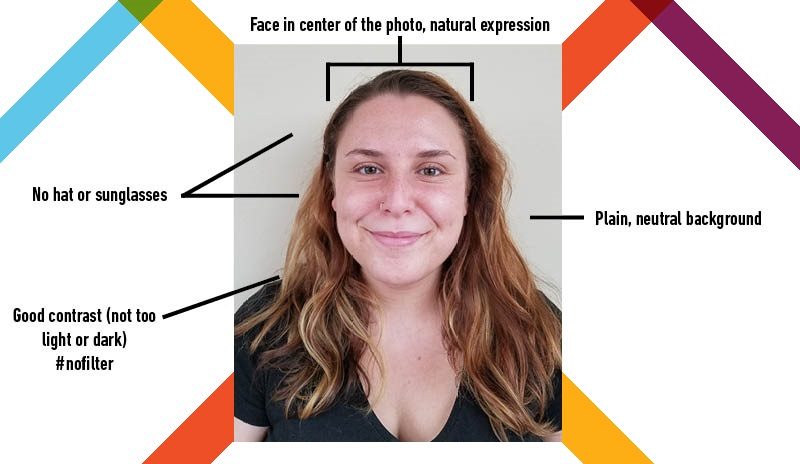 Please make sure your photo meets the following requirements:
A Passport style photo: vertical AND in color
An original digital copy. No scanned, photocopied, or pictures of images.
Of good quality— not pixelated or blurry.
Taken with plain, light-colored background.
Full-face view directly at the camera, and head centered in the photo.
Natural facial expression (neutral or smiling)
Head, neck, and some part of upper garment visible.
Prescription glasses are allowed
2. Submit Your Photo Online
GET Mobile App
Open GET Mobile on your smartphone, and log in using your Macalester username and password. Touch the circle in the upper right corner above your name, then touch the camera icon at the bottom right. Now touch the camera on the right side to either take a new photo or select one from your photos.
GET Website
Navigate to the GET Website and select Macalester College for your institution. Select the first link to log in and do so with your Macalester username and password. On the right side, under Quick Links select "Upload ID Photo". Choose a file from your computer and submit!
3. Wait for Approval
Photos are typically evaluated within 2 business days. If the photo meets all requirements, you will receive a notice of approval. If not, you can try again!
Common reasons photos are rejected: