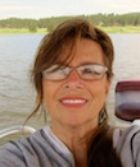 As the Department Coordinator, Julie provides support to the MAX Center director and staff. She manages and is responsible for special events, the budget, ADA/Disability and testing services, the Works in Progress program, online tutor calendar and scheduling, and web page maintenance. She supports and assists with tutor supervision and training and is Macalester's student tobacco cessation Quit Coach.
Julie has an educational working history from the University of Minnesota, College of Agriculture in Career Services, Intermediate Dist 917 K-12 special education, the University of Minnesota Dept. of Medicine, and Macalester College. She has taken many courses including English, robotics programming, office management, smoking cessation as well as courses here on the Macalester campus, including writing and Spanish.
Weekly Schedule:
Monday – Friday: 8:00 A.M. – 4:00 P.M.