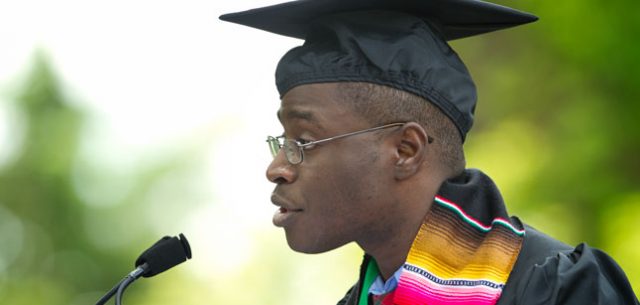 Westenley Alcenat '10 is a political science and history major from Haiti who came to the U.S. after being orphaned in his home country.
At Macalester he spearheaded a fundraising effort to aid Haiti in the aftermath of the January earthquake and was one of two student speakers at Macalester's recent Civic Forum (hear podcast interview).
He is pursuing a Ph.D. in history at Columbia University.
In recognition of his achievements at Macalester, he is this year's recipient of the Global Citizenship Award.