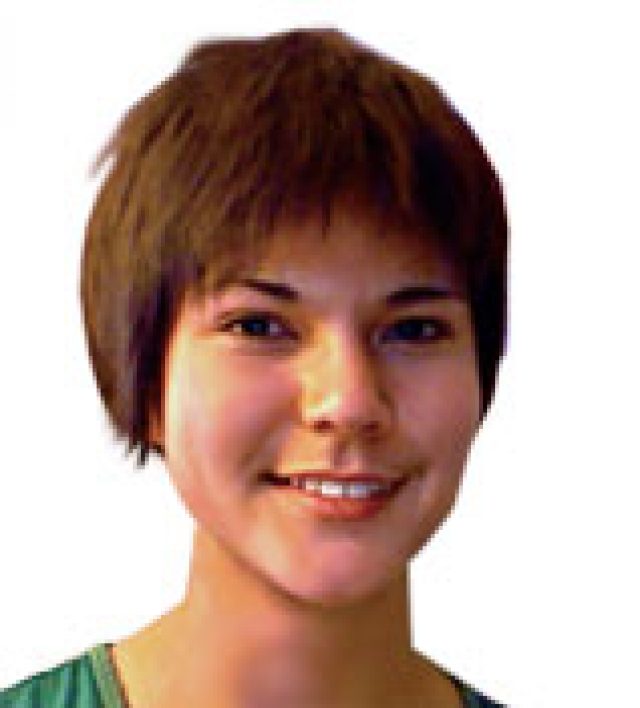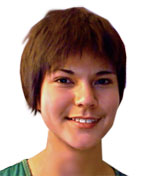 Katie Soo writes about one day at Macalester.
BY Katie Soo '13
Sedalia, Colorado
English, creative writing
It is two days after spring break, and group of kids stands in a circle between the first year dorms, tossing a Frisbee. One of them is going to a concert with you at First Avenue next Saturday night. (The Mountain Goats are supposedly awesome; you've never heard of them.) One went ice-skating (minus the skates) over on St. Clair with you a few weeks ago. One of them is in your French class. He's going to help you memorize subjunctive verb tenses before your next exam. One is your best friend.
A joke is made. A laugh is passed around. Someone snorts. That's the Mac community.
Hannah, the one standing at the bottom of the hill with the purple Nalgene complete with the Barack the Vote sticker, wants to go to the dance in Kagin this Friday, and has been bickering since nine that morning with Zach, the tall brunette with cool glasses, who wants to go to the African Music Ensemble.
"Why don't you just go to both?" the tall guy with the green shirt and rolled jeans asks. (Mental note, introduce yourself over lunch.) He's just declared that he can't possibly do anything this weekend—he's going on a Habitat for Humanity build on Saturday, then watching a movie with his girlfriend, and you know he'll never give up his Sunday brunch-bike ride- homework-bed routine. "The concert starts at 8:00 and the dance starts at 10:30."
They've been talking about their breaks and Manchester United and the difference between pornography and art. A joke is made. A laugh is passed around. Someone snorts. That's the Mac community.