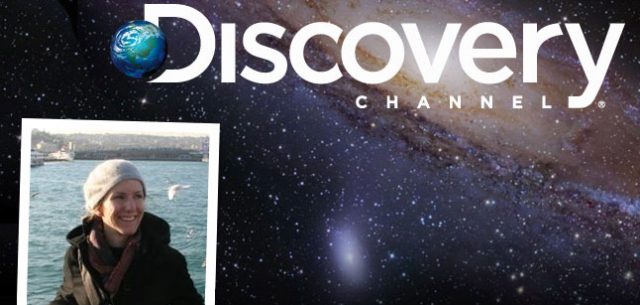 After travelling the world, Sarah Louise Galbraith '03 landed a great job at Discovery Networks, home of Discovery Channel, Animal Planet, and TLC.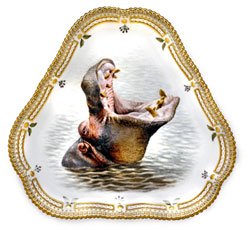 When she graduated, Sarah Louise Galbraith combined a lead from classmate Adam Cohen with persistence and with a sense of adventure, and the result was a quest to photograph hippopotamuses in 100 zoos in 33 countries. The hippos served as models for a 144-piece Royal Copenhagen porcelain service commissioned by Cohen's father, art collector Richard Baron Cohen. The service, a unique work of art, was exhibited in Vienna, Berlin, Paris, New York and London. For Galbraith, the project led to a job as associate producer with National Geographic Society in Washington, D.C.,  where she worked with digital photography and produced National Geographic's Photo of the Day website.
 "When working at National Geographic, you literally would get into an elevator and find yourself standing next to [world-renowned oceanographer] Sylvia Earle or a member of the Cousteau family," says Galbraith. "I met a lot of great people who live fascinating and rewarding lives, who inspired me both personally and professionally."
Inspiration took Galbraith to the London School of Economics and Political Science in pursuit of a master's in media and communications. Even before completing her degree (on schedule for this year), Galbraith landed a job with Discovery Networks Europe, where she has quickly advanced.
"My first role focused on account and translation management across our businesses in Europe, Middle East and Africa," says Galbraith. "In May 2010 my focus became internal communications." Her current role has expanded to include social responsibility initiatives and projects such the promotion (to Discovery employees) of Shark Week, the popular week-long series of feature television programs dedicated to sharks. 
When she's not at Discovery, or writing papers for school, Galbraith loves to explore London, spending time with other Mac grads living in the capital city. However, she admits to missing a few things: hot weather (she grew up in Arizona), authentic Mexican food, and her old apartment in Brooklyn.
When she finishes her degree, Galbraith has in mind a project that has been on the back burner—writing the story of the hippo project. She's already had nibbles of interest from UK publishers.
So, she still likes hippos? "That's an easy one. I heart hippos."