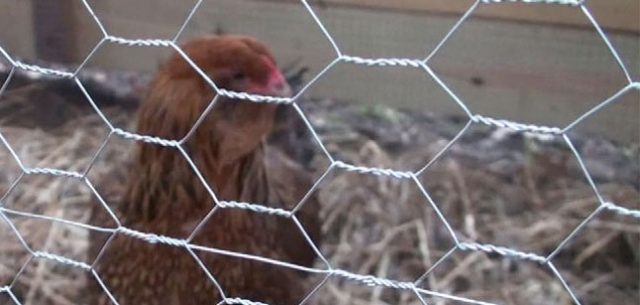 Above: Students Emily Hansen and Kyle Gename
MULCH (Macalester Urban Land and Community Health) brings backyard chickens to campus.
MULCH is a student organization that runs the on-campus community garden. The organization also puts on events and does outreach and education about sustainable food and agriculture issues.
The purpose of keeping chickens on campus is to provide an ongoing, hands-on educational project for students, faculty, staff, and community members. This allows students and others to learn about tending animals on a small scale as part of sustainable urban agriculture.
The coop—built by Amish furniture makers from Harmony, Minn., and installed by students and facilities staff members—is located behind the Spanish house, next to the MULCH garden.  There are now six chickens happily inhabiting the new home—two Arucanas, two Speckled Sussexes, one Black Sex-Link, and one Black Australorpe. The chickens are cared for by members of MULCH, and their eggs are distributed among the caretakers.
For more information, contact Leah Plummer at lplummer@macalester.edu or Kyle Gename at kgename@macalester.edu