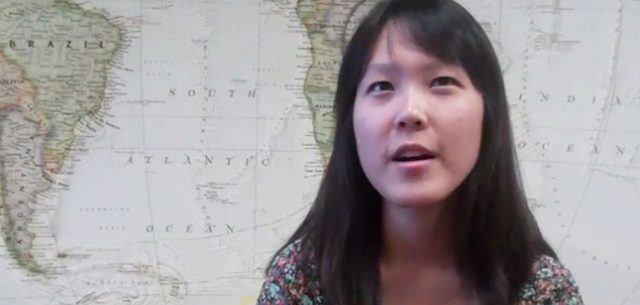 For assistant professor of English Nathan Hensley, it started with a single fact: During the entire reign of Queen Victoria (1837–1901), there was not a single year when England was without a war. 
"The low-intensity conflicts happening on the outskirts of the Victorian empire were what enabled England to create what was basically the world's first fully globalized economy," says Hensley. Yet Victorian literature rarely dealt directly with these skirmishes in India, Burma, and other remote British colonies. 
"It has been an incredible partnership," says English Professor Nathan Hensley. "She contributed so much to the project."
Fascinated with this dichotomy, Hensley began researching a book that would trace how the constant low-intensity violence integral to the British empire's "peace-making" efforts "infects and structures novels that we don't think of having anything to do with empire." 
To make this complex point more clearly in his book's introduction, Hensley decided to introduce the work of Victorian era photographer Felice Beato, who "reconfigured such violence for domestic audiences." 
Needing help researching the obscure Italian national, Hensley sent an email to Mac's English majors, seeking a researcher. He ended up hiring Jeesun Choi '13 (Bangkok, Seoul), whom he calls "the perfect research assistant—diligent and witty. 
"She's been able to approach a daunting abyss of information and make creative connections across it," Hensley adds, in the process becoming one of the world's experts on the elusive Beato. She found a past exhibit of Beato's work and an accompanying book, as well as a current Getty Museum show Hensley was able to attend, all of which provided him with important information and images for his book's introduction.  
"It has been an incredible partnership," says Hensley. "She contributed so much to the project." 
The low-key Choi says only, "Coming to a small liberal arts college like Macalester gives undergraduates so many more opportunities to get attention from professors. I was glad to get this internship because I've always been interested in research and how it works."