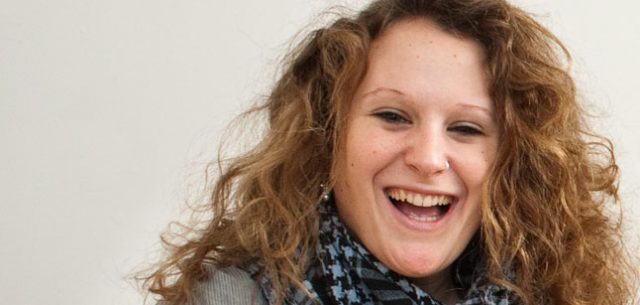 By Ina Rojnic '13
Pula, Croatia
Classics, Hispanic Studies
Why Mac? It enabled me to find my affinities by trying out classes from religious studies to CSI Macalester in the Chemistry Department.
Often I chose something I've always liked—languages.
I like majoring in Hispanic Studies and the language track of the Classics Department—the highly approachable, dedicated teachers, studying abroad in a Hispanic country, language labs with native speakers, the language houses on campus—but I love finding ties among different languages and using one language to learn another.
At home I speak primarily Italian, which I used to learn Spanish and to memorize new words for my Latin classes. Latin helped me with English SAT. Studying Greek taught me how many words in Indo-European languages come from it.
Studying many languages can be very confusing at first, but with time you learn to distinguish one from the other and find patterns that help you improve one by using the other.
Is it unusual to take five languages a semester? Yes. Welcome to Macalester!
Ina Rojnic is part of Macalester's Davis United World College Scholars.