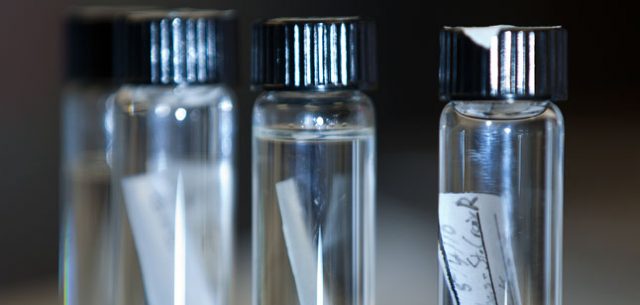 Macalester students are working with faculty on science research that is both original and aims to make a difference in how people understand the world.
In one lab students are trying to create thin-film solar cells that may one day replace our dependence on fossil fuels.
Down the hall, other students are working on ways to reduce pain caused by inflammation.
Across the way, students are trying to untangle the fossil record so that we may better understand the history of the earth.
And still others are looking up into the night sky at dwarf galaxies with new results.
This kind of research usually takes place only at big research universities where it is done by graduate students. Says geology Professor Ray Rogers, "When I bring my students with me on expeditions, Macalester students work alongside graduate students from big research institutions, and my colleagues at those institutions are amazed by how hard our students work, by how engaged and in tune with the research they are. Our students shine as researchers."