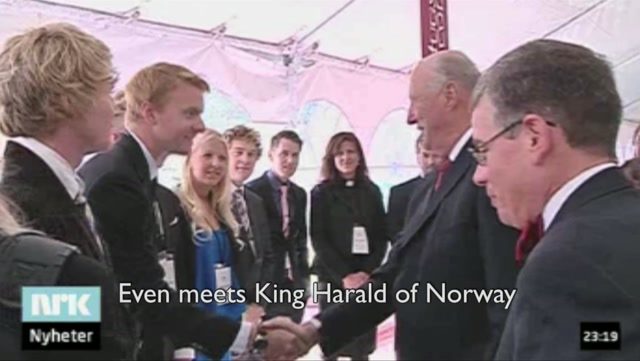 College years may provide one of the few opportunities to actually try out different jobs. Even Kvelland '12 has taken advantage of that, having interned with the United Nations Development Program in Norway and with the Norwegian Consulate in Minneapolis.
"This is perhaps the only time in life when you can work for free … there are a lot of internships out there if you know where to look," says Even.
During his time at the consulate, he had the privilege of meeting the King and Queen of Norway when they visited the Twin Cities in October.