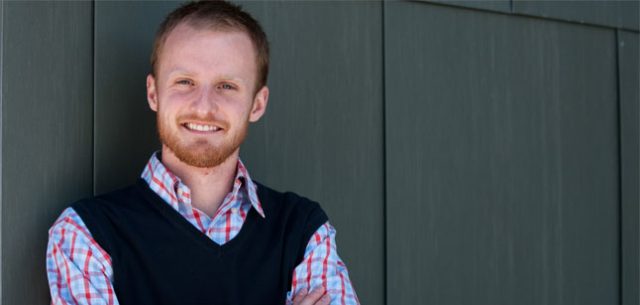 Macalester has long been known for its internationalism. One of the ways it recognizes that value is to annually bestow a Global Citizenship Student Award on the graduating senior who best demonstrates a commitment to the ideals and practice of high academic performance, internationalism, multiculturalism, and civic engagement.
This year's winner was Needham Hurst '12 of Indianapolis, Indiana. He was nominated by a faculty member for demonstrating the breadth and depth of Macalester's commitment to and interest in internationalism.
Hurst, an economics major, minored in geography and Chinese, applied his GIS skills while studying in China to research how people there were being evicted from ancestral homes for urban renewal. He also interned at U-Plan, researching the effects of real estate prices in neighborhoods with high home foreclosures. He continued his work with University National Bank, which reinvests in communities that have been historically discriminated against through redlining and divestment. He found that $20 million in loans creates $133 million in social return (property values, taxes, jobs, incomes, spending).  Hurst was then invited to present with David Reiling, the CEO of Sunrise Community Banks (UNB and two of its sister banks) at Socially Responsible Investing (SRI) in the Rockies, the premier national annual gathering of investment professionals and related organizations who work to direct the flow of investment capital in transformative ways.