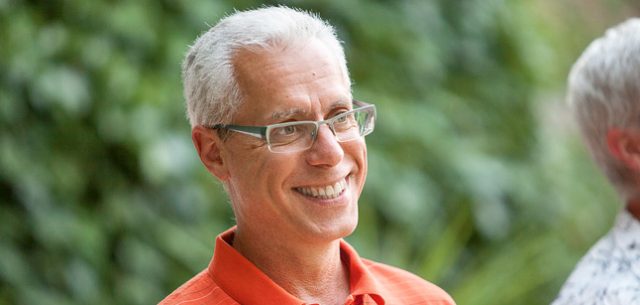 BY BRIAN ROSENBERG
Imagine a state that has for decades been one of the most highly educated and economically stable in the country: where nearly two-thirds of the population has some college education and more than 10 percent of the population has an advanced degree. According to the 2010 census, this state has the third best high school graduation rate in the U.S., and its students are among the best performing on math and science exams. Not surprisingly, it's home to one of the highest concentrations of Fortune 500 headquarters in the country, and in May 2012 its unemployment rate stood at 5.6 percent, far below the national rate of 8.2 percent.
Now imagine a state that has one of the largest race-based achievement gaps in the country—where, in effect, students born into affluence and those born into poverty, and students of color and Caucasian students, attend different school systems. Since 2000, this state has seen a 35 percent decline in per-student support for higher education, as compared to a national decline of about 20 percent. One result of this decline is that the debt burden of its college students is among the highest in the nation. Of its students currently entering college, fewer than half will graduate. Its population sector projected to grow the most is one of the groups least well served by the education system at every level.
Both states are Minnesota.
The first paragraph describes a standard of economic and civic life that exists today as a consequence of decisions made in the past. The second foreshadows a far less thriving future, one that might arise from decisions being made—or not made—right now.
One of the Minnesota characteristics I have come to admire is the willingness of individuals and groups to work together for the common good. It's not surprising, therefore, that the state has an organization like the Itasca Project, a group of leaders from business, politics, education, and nonprofits who have formed a "civic alliance drawn together by an interest in new and better ways to address Minneapolis/St. Paul regional issues that impact our economic competitiveness and quality of life." Nor is it surprising that this group has identified higher education as a top regional priority.
For the past year I've been part of an Itasca higher education task force whose report, Higher Education Partnerships for Prosperity, was recently published and can be found at theitascaproject.com/priorities.htm
Two things have been particularly striking about this effort. One has been the willingness of individuals from both the business and education sectors—including the leaders of some of the state's largest employers—to devote significant time to imagining solutions to the educational challenges we face. Another has been the willingness of educational leaders—Eric Kaler, the new president of the University of Minnesota, and Steven Rosenstone, the new chancellor of the Minnesota State Colleges and University System, have both joined me in the group—to put aside competition and think about a cooperative model that would best serve the citizens of the state. I'm pretty sure that neither of these things would be possible at the moment in many other places.
Unsurprisingly, the Itasca report does not suggest that there are easy solutions to the higher education crisis in this state, particularly during a time of enormous economic stress. But a prerequisite for solving any problem is to first recognize its existence. The report does that and identifies four specific areas in which the state can and should make progress:
Align academic offerings with workforce needs
Foster an ecosystem of research and innovation
Form new collaborations across higher education to optimize system-wide intellectual assets and efficiency
Graduate more students
Each of these areas will require thoughtful treatment. "Workforce needs," for instance, do include specific areas of knowledge and vocational skills, but they also, and perhaps most centrally, include the need to graduate students who can think creatively, write and speak clearly, work collaboratively, and adapt to change. As it happens, we at Macalester think that a high-quality liberal arts education does a remarkably good job of inculcating such abilities.
Anyone with a connection to Minnesota should care about the work of the Itasca task force. And so, I would argue, should everyone else, since Minnesota's higher education challenges are a microcosm of the nation's. Perhaps the solutions we arrive at, through cooperation and careful attention to matters of importance, can be a model for the nation as well.