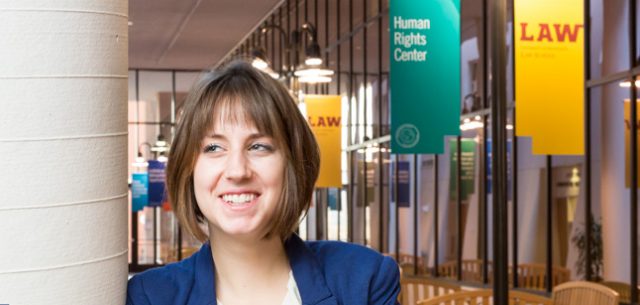 If you are an international studies major, you can get valuable experience right here in the Twin Cities. During fall semester, I interned for 12 hours a week with the Human Rights Center.
The HRC is both an online library hosting human rights information in nine languages and a center for outreach, advocacy and research. This fosters collaboration among human rights advocates around the world who may never have the opportunity to meet in person. The HRC performs a variety of tasks, from shadow reports (alternatives to a country's official reports on human rights) to creating tools for those monitoring implementation of human rights treaties.
I worked with the Humphrey Fellows (professionals from developing nations) and saw how important their blogs were for drawing attention to human rights abuses in their home countries. I maintained a blog for this program and created another for the HRC itself, writing about things like a shadow report on human rights abuses using small arms and light weapons in Armenia and Kenya. Also, I learned the importance of social media in international human rights.
The work of the people at the HRC has inspired me. After Mac, I plan on going to law school and focusing on international and immigration law.