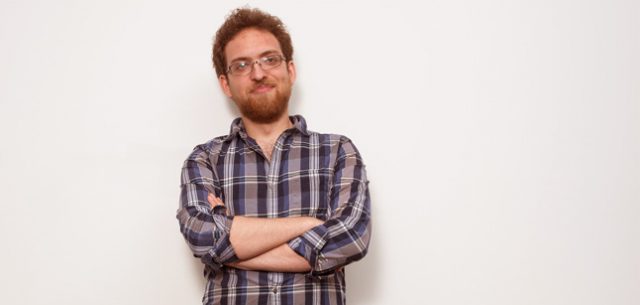 I spent my entire junior year at King's College London, expanding my studies in music and religious studies with a focus on music composition. I honed my skills with the help of multiple composition professors, freely composing music in my own style while also learning the tricks of composers such as Schubert, Wagner, and Bach. This prepared me to embark on my senior honors project—a 16-minute, multi-movement piece written for 11 musicians, which premiered on April 28.
London had so much to offer. I explored England's deep religious history, visiting centuries-old churches and historical sites and attending performances ranging from classic opera to
contemporary art music to rock music showcases. I participated in music clubs and other organizations, such as the "Geek Society." In student productions, I sang tenor and performed the role of "The Spokesman" in Mozart's The Magic Flute.
My year abroad was deeply rewarding and immensely fun, but not without its challenges. At King's College, actual class time is minimal and professors expected students to work and read independently. They offered an extended reading list from which students could choose the material best suited to their individually determined paper topics. Professors gave very few, if any, deadlines; students were expected to manage their own time. I survived the adjustment and feel much wiser for it. Study abroad experiences like these help students to develop in new
and exciting directions.