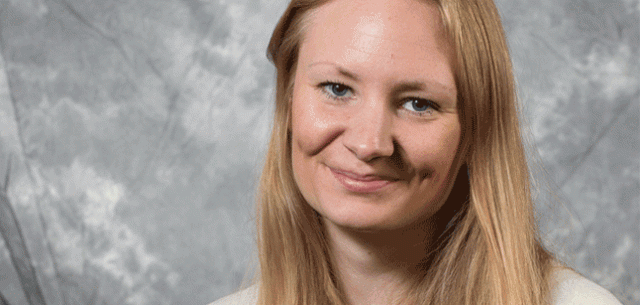 Knowledge. Experience. Networking. Of these valuable components of a Macalester education, networking may be the most nebulous, so here's an example of that network in action. 
Disa Hynsjo '14 (Lerum, Sweden) is an economics and mathematics major who has served as a teaching assistant in both departments. Last summer she worked in Washington, D.C., on a Dexis–Macalester Fellowship, an initiative of Dexis Consulting Group. As part of a small team she managed three separate proposals for evaluating Department of State Department and USAID development programs. She was advised through the interview and application process by  
Soham Banerji '10 (Dubai, UAE), an associate in the Monitoring and Evaluation Division at Dexis, where he'd interned in 2009. His first post-graduation job resulted from a networking blitz that led to connections with Brandon Newbury '06 and Erin Twamley '09 and a position as research analyst at Optimal Solutions. He rejoined Dexis in early 2013, mentoring Hynsjo during her summer fellowship. 
When Banerji learned about a summer position with AidData, he posted it on Macalester's Economics Facebook page. AidData works to increase the effectiveness of development assistance by making aid information more transparent and accessible. Thanks to Banerji's post, another Mac alum applied and the summer position went to  
Kabir Sethi '09 (New Delhi, India). As a student Sethi had interned with MN2020, a non-partisan Minnesota think tank, whose executive director is John Van Hecke '85. Sethi, who is in the master's program in economics and international development at Johns Hopkins, is currently interning with the consulting services unit at Emerging Markets Private Equity Association. 
Two of the valuable connectors in this network are Mihir Desai '90 and Sarah West '91. Desai founded Dexis Consulting Group in 2001 and serves as its president and CEO. An economics major at Mac, he established the Dexis–Macalester Fellowship, which made Hynsjo its first fellow. Previously Desai had worked as a development economist for the World Bank and several leading development organizations.  
Sarah West '91 is an economics professor at Macalester, where she focuses on public finance and environmental and urban economics. She originated and monitors the Macalester Economics Facebook page, which allows alumni to exchange updates and information. She notes that fellow economics professors Karine Moe and Amy Damon were instrumental in setting up the Dexis–Macalester Fellowship.