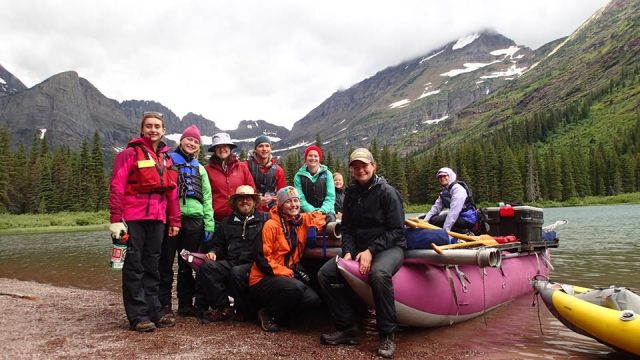 Along with five other geology undergrads, I spent two weeks in Montana at Glacier National Park, collecting core samples from the depths of two different lakes in the Many Glacier Valley. This project is a continuation of previous studies in the park, also led by Macalester geology professor Kelly MacGregor. 
The goal of this project is to gain a clearer understanding of the geomorphic processes and the history of sedimentation in these lakes, and furthermore, to connect these elements to the life of the Grinnell Glacier—the ice sheet that has lived at the top of this valley, growing and shrinking, for about 17,000 years. 
With the growing pool of data from this chain of lakes, we are able to study the climate, fire, and organic histories of this basin, and to use geologic markers like ashfalls from known volcanic eruptions to essentially time stamp the sediment cores we collected. We are also seeking to correlate and connect the cores within the chain of lakes in order to learn about variability in sedimentation and deposition. 
This wonderful opportunity is sponsored and funded by the Keck Geology Consortium, an organization which seeks to provide undergraduates with unique, high-quality field and research experiences.