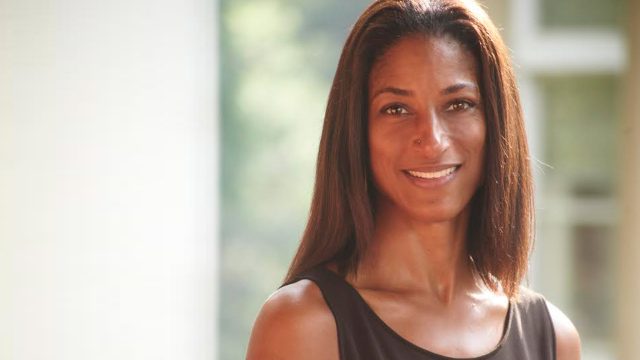 Donna A. Lee is about to begin her new role as vice president for Student Affairs at Macalester College, a position held for the last 14 years by Laurie Hamre, who retired in June. Lee is the former vice president for Student Life and dean of students at Agnes Scott College, a private liberal arts college for women in metropolitan Atlanta. She started her career in student affairs in 1996 at Florida's Rollins College, after serving nine years in the military, earning the rank of captain.
"I joined the military as a means to an end—to pay for college," says Lee, a native New Yorker who received a BA from the University of Tampa and an MEd in counseling from Boston University. "But it also allowed me to experiment with a style of leadership that I still have now, which is about empowering people to use their gifts and ending up with a stronger product. I think my role is in creating spaces where people can bring their best selves, creating structures where they can flourish, and even breaking down structures so they can flourish."
At Macalester, Lee will serve on the President's senior leadership team and oversee the division of Student Affairs including the Dean's Office, Athletics and Recreational Sports, the Campus Center and Conferences, Campus Activities and Operations, Residential Life, Career Development, the Center for Religious and Spiritual Life, Disability Services, Forensics, the Health and Wellness Center, International Student Programs, and the Department of Multicultural Life.
"One thing that drew me to Macalester is there's a clear sense that Student Affairs needs to be at the table in any of those strategic conversations about what it takes to help students thrive," says Lee, who met with a group of student leaders last spring as the college began its search process for a new VP. "It was a diverse group, but you could tell there was a real community here of students who wanted to go out in the world and make a difference. You could feel the energy."