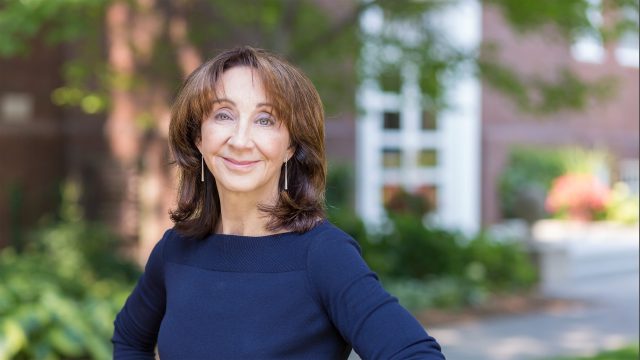 "As gaps between the wealthy and poor continue to grow, so too do gaps in educational opportunity."
—Ruthanne Kurth-Schai
Despite years of attention and money thrown at the problem, significant educational disparities remain in the U.S and across the world.
 In the U.S., for instance, many more African American children than white children are held back and drop out of school, and their test scores and college admissions remain persistently lower.
Globally, there are many countries where children struggle even to get to school, and still more in which girls are far less likely than boys to finish high school.
These are among the intractable problems that this year's International Roundtable, "Education in a Globalized World: Equity, Diversity, and Civic Participation," seeks to address.
 "It's a sobering, crisis-oriented topic we need to grapple with if we are to find sources and strategies for hope," says roundtable co-director Ruthanne Kurth-Schai, the DeWitt Wallace Professor and chair of Educational Studies.
"As gaps between the wealthy and the poor continue to grow, so too do gaps in educational opportunity," she continues. "This year's roundtable is our attempt to look at the range and nature of the problem and to talk about ways to address it."
Held Oct. 7 –10 at Macalester, the roundtable will feature five internationally recognized plenary speakers and nearly a dozen panels and workshops led by students. Mac students "come up with the ideas for panels, recruit panelists, make all arrangements, introduce speakers, and moderate," says Kurth-Schai. Arts education, equity in post-Katrina New Orleans, the role of NGOs in shaping education policy, and refugee education in the Twin Cities are among the topics that will be explored.
 "There is really nothing more important for a liberal arts student than to understand and someday lead educational reform," says Kurth-Schai. "There will always be a need for it.
"Public education is a profound social responsibility. In response, it is vital to think, and to determine ways to act, together as a community."