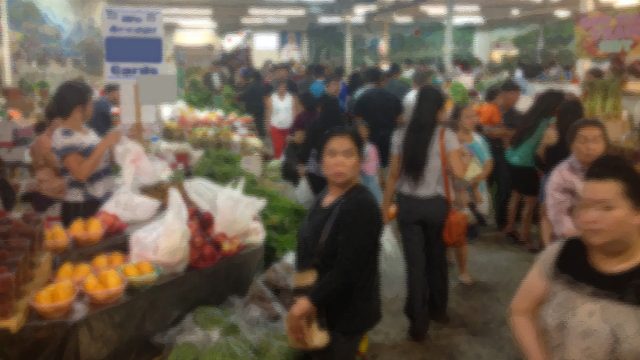 Excerpted from his article in The Mac Weekly, October 2, 2015
The Sustainability for Global Citizenship class finished its inaugural semester in May and seems destined for a rich future at Macalester. Taught by political science professor Michael Zis, with additional mentorship from Christy Hanson, dean of the Institute for Global Citizenship, the course consisted of a spring seminar followed by a paid summer practicum. Twelve students worked on sustainability projects with local organizations
One group worked with Hmongtown Marketplace, a collection of about 150 vendors near downtown St. Paul. To improve long-term economic stability in the Marketplace and reduce its environmental impact, the students introduced better composting and recycling practices. They applied for $20,000 in grant funds, negotiated with trash hauling companies, and developed cost analysis of compostable containers. They project the new measures will save the Marketplace $30,000 annually.
Another group, consisting of Forest Redlin '17, Laura Humes '16, and Aaron Hymoff '17, worked with the American Refugee Committee (ARC), an international nonprofit organization that works with refugee camps worldwide. The group focused on redesigning the refugee camp to better reflect the insights of residents. They interviewed former refugees now living in the Twin Cities to get a picture of life in a refugee camp.
But nothing compared to their first-hand experience at the Mahama refugee camp in Rwanda. "It's kind of impossible to really know your community unless you … can be immersed in an environment, said Humes. "The first few days we spent most of our time … shaking so many hands and learning so many ways to say 'hello. Eventually, people knew who we were, and what our purposes were and wanted to share with us their perspectives and insights." This visit led to a formal design proposal to promote networking in the Mahama refugee camp.
Another group worked with the Macalester Groveland Community Council to survey and meet with trash haulers and community members. From this research, they created an advisory document for city-wide trash hauling that recommends incentives to reduce waste.
The final group worked with Project for Pride in Living (PPL), a housing development organization in Minneapolis. The group had several goals: implement sustainability, foster a sense of ownership, and help create neighborhood cohesion. They introduced personalized name signs in the community garden to motivate maintenance of plots and decrease confusion over ownership.
Zis combined class discussion, readings, and guest speakers with two field trips. "The fact that [the class] was so tied into the community, both the campus and the city at-large, is what made it distinctive," said Zis. "There were 41 or 42 applicants, and 12 were chosen. So it was a really selective group of really motivated students."
The effects of the class didn't end with the practicum. Many students have continued relationships with their organizations into the fall. The course has informed senior capstones and career goals; Redlin's experience at the Mahama refugee camp inspired an interest in international development.  
The Sustainability for Global Citizenship Seminar invites sophomores and juniors, with interest in any disciplinary field, to deepen their understanding of sustainability. Applications for spring semester are due October 26.
Students Involved in Community Sustainability Projects
American Refugee Committee (ARC): Forest Redlin '17 (Tempe, Ariz.), Laura Humes '16 (Seattle) and Aaron Hymoff '17 (Portland, Maine)
Hmongtown Marketplace: Jessica Timerman '17 (Stevens Point, Wis.), Rowena Foo '16 (Sungai Buloh, Malaysia) and Sam Zieve '17 (Seattle)
 Macalester Groveland Community Council: Kayla Walsh '16 (Whitelaw, Wis.), Nicole Emanuel '16 (Anchorage, Alaska), and Sarah Baumann '16 (Madison, Wis.)
Project for Pride in Living (PPL): Ben Vargo '16 (Snohomish, Wash.), Anna Lee '16 (Fort Lee, N.J.), and Minah Kim '16  (Yong-In, Rep. of Korea)
Photo courtesy of Nicole Emanuel '16. In their class project, Emanuel and her sustainability team recommended future policies for trash collection in St. Paul.