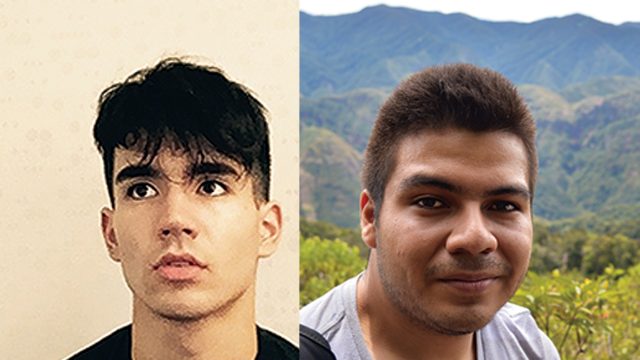 IT'S NOT COMMON for students to spend three years as an RA—so uncommon, in fact, that Adan Martinez '16 (Los Angeles) and David St. Germain '16 (Steilacoom, Wash.) are the only people in the senior class to do so. Coincidence or not, these dorm-dwellers are also two of the friendliest faces on campus.
Why did you keep coming back?
St. Germain: I would picture myself not RAing the next year and think of how much I care about experiences in Residential Life and realize that there is no place I would rather be.
Martinez: What kept me here were the small surprises and interactions I had with my residents. In my first year as an RA I worked in Bigelow 2, acting as an RA for my sophomore peers. It was strange because they were under the impression that I was older—until spring when someone asked me how it felt to be graduating, and I was like, "I'm in your class, dude."
Favorite floor?
St. Germain: Each year has felt different in wonderful ways. There were so many times when I felt connected as close friends or like we were a big loving family. Often I felt like my residents were rock stars and I was just a fan. Floor communities have different personalities, but there is always love and laughter that I am inspired by every year.
The hardest part?
Martinez: Realizing that not everybody on your floor will like you. You come in trying to be everyone's friend, but being a resource is more important.
And the highlights?
St. Germain: After a year of RAing, you see your residents around campus. It's incredible to see those relationships grow. I love it when you see a resident walking down the sidewalk and it just lights up your day when you say hi.
Martinez: And some of your residents end up becoming your friends later on.
Advice for new RAs?
Martinez: Love yourself, love your staff, love your residents because you don't know how much of a difference that can make for them further down the road.
St. Germain: I couldn't have said it better than Adan. Love makes it all happen.