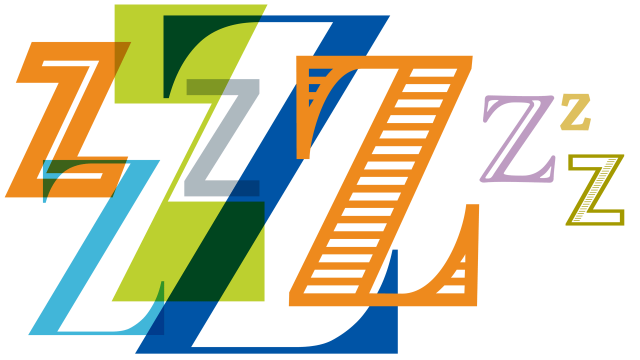 If you've ever worried about how a Facebook post or re-tweet might reflect on your character, then just imagine the complicated communications strategy Elyan Paz, associate director of admissions, must consider with every poke, like, and fave on her department's social media platforms. Charged with directing the Admissions Department's electronic communications strategy, Paz must connect with the first generation of prospective students to have grown up entirely in the digital age. 
 "It's complicated, because you want to be in the spaces where they are, but you don't want to overwhelm them with news bits," says Paz. "At the same time, students are very media savvy, and they do respond to one-on-one communication. If a prospective student uses our #heymac hashtag, they probably want us to notice."
Using segmented mailing lists for each region of the country, Paz sends targeted emails, for example, to prospective English majors to highlight Marlon James's recent Booker Prize, to showcase current students from the Chicago area (one of Mac's biggest markets), and to reassure prospects from California that Minnesota winters aren't that miserable. Every post, click, and share can be analyzed from a comprehensive communications dashboard, but these measurements can't count the many "stealth applicants" quietly researching Macalester's new mobile-responsive website, ideal for viewing on smart phones and iPads. 
Finding prospective college students where they live is a fast-moving media target—more than a quarter of 13- to 17-year-olds have already left Facebook in favor of rising platforms like Snapchat, Secret, and Whisper. That's why Paz is particularly proud of the traction the Admissions Department gained on Instagram, after she handed it over to a student photographer charged with taking candid shots of campus life. "We didn't want a professional look to the photos," says Paz. "We wanted it to be authentic."
If your first glimpse of Macalester College arrived in the form of a glossy printed brochure, then it's time to get acquainted with a generation looking at their college options in a whole new way: Generation Z. 
Coming of age just as the Millennials move into adulthood, Generation Z is the largest age cohort in American history, making up 25 percent of the country's population. Digitally savvy, racially diverse, and raised in the wake of 9/11 and the Great Recession, they're poised to become the best educated population in history, with 50 percent planning to pursue higher education, compared to 33 percent of Millennials and 25 percent of Gen Xers. 
"The demographics of college students have been changing for awhile, but the speed of that change has accelerated rapidly," says Carole Arwidson, VP/Director of Market Research at The Lawlor Group, Inc., a higher education consulting firm based in Eden Prairie, Minn. "It's becoming critical for everyone involved in strategic thinking in higher ed to take a close look at this new marketplace and understand how to target and reach this generation, because they're doing nearly everything different from the generations that came before."
Forecast for International Growth
Although demographers disagree about whether Generation Z began in the mid-'90s or the turn of the century, campus observers will likely look back on fall 2015 as the official beginning of the Generation Z era at Macalester. That's when the college enrolled 585 first-year students from 50 states and 93 countries, creating the largest freshman class in more than 40 years.
In fact, the "yield" of students who accepted Macalester's offer of admission in 2015 was nearly 10 percent higher than forecasted. "It's a good problem to have, because it means that students want to be at Mac," says Jeff Allen, director of admissions. But with enrollment capped at just over 2,000 students, the larger-than-average class strained student housing and other campus resources—notably the International Student Programs. Director Aaron Colhapp and his staff expected to welcome about 60 new international students to campus last fall. Instead, 103 degree-seeking students and 14 exchange students showed up for orientation. 
"Trying to predict the behavior of 18-year-olds is always risky, but last year really did surprise us," says Steve Colee, director of international admissions. He's seeing several new trends at work in the college marketplace. Thirty years ago, he says, Macalester was a pioneer in recruiting international students, and one of the few colleges to provide them with financial aid. "Now nearly every college has made international recruiting a priority, so it's a very crowded field. If you go to a college fair in Hanoi, you'd be amazed," he says, at the many institutions competing for a share of the nearly one million international students now attending U.S. colleges, a population that jumped by 10 percent in 2014-15 alone. 
Making the case for a liberal arts education, rather than the career-track orientation of many international university systems, is a challenge, says Colee, even when recruiting in China, India, and South Korea—the three biggest countries represented at Macalester. "It's a cultural barrier you have to overcome as you talk to students about the functional and real advantages of a liberal arts education in this country." 
But as the economy becomes more globalized, and career paths less predictable, he says, "You can make the case that being trained in a narrow field may help a student get that first job, but will they have the critical thinking skills to adapt to what comes next?" 
Macalester's long history of internationalism, extending back to the 1940s, also helps support its recruiting strategy in growing markets such as Vietnam, Pakistan, and Brazil. Says Colee, "We started doing this because it mattered to us very deeply as an institution, and as a result we are better situated than many other small colleges." 
Focused on Finances 

Coming of age in the worst global recession since World War II, today's high school students are understandably concerned about the rising cost of college and whether the investment will pay off.  In fact, a recent study of Generation Z conducted for Northeastern University found that 81 percent of young people believe a college degree is critical to having a desirable career, but nearly two-thirds call affordability their top concern. 
A surprising 25 percent say no amount of student loan debt is manageable. "Families used to be willing to make financial sacrifices so their son or daughter could attend the college of their choice," says the Lawlor Group's Arwidson, "but the recession forced a lot of families to rethink those choices, and question whether going to college at any price is still worth the financial investment."
With Macalester's 2016-17 annual total cost now at nearly $62,000, "sticker shock is an issue for everyone," says Philana Tenhoff, associate director of admissions. That's why, for students with lower household incomes, admissions staffers emphasize that Mac is one of just 70 U.S. colleges that meets the full demonstrated financial need of degree-seeking undergraduates—a commitment to access and affordability that fewer than five percent of the country's colleges can make. 
For upper-income students, says Tenhoff, "nearly every college is competing for them, so merit scholarships are becoming a growing strategy." Last year, in fact, more than 40 percent of first-year U.S. students received merit-based scholarships from Macalester, ranging from $8,000 to $72,000 over four years— awards that admissions officers say can often make the difference when it comes to choosing between a large public university and a small private college. 
As for the question of value, admissions experts encourage families to check out the recently launched Department of Education College Scorecard website, which reports on average earnings and student debt rates at colleges across the country. Macalester's score card shows that 49 percent of its students take out federal loans to finance college, graduating with a typical debt load of $23,502, and monthly payments of around $260 a month (to be paid over 10 years at a 6 percent interest rate). 
The scorecard also shows that recent graduates seem to be earning a good return on their investment, with graduation rates and average salaries far exceeding the national average, and with 96 percent of students able to make their monthly payments—compared to the national average of 66 percent.  
"Sometimes we're asked bluntly if it's worth spending more," says admissions director Allen. "It's a personal decision and at some point families have to make it on their own. But we believe in the value of a Macalester education, and we think our graduates prove it."
Entrepreneurial and Old School 
Today's rising college students are digital natives already accustomed to online education through sites like Khan Academy and do-it-yourself hacks from YouTube. Early forecasts fretted that Gen Z would "disrupt" the traditional college experience with demands for more online learning and other high-tech offerings, but in fact, the next wave of college students are turning out to be a little bit old school. Fewer Gen Zers are in favor of online classes (57 percent) than is the general public (72 percent), according to the Northeastern University study. Reassuringly (and surprisingly), 85 percent of them even prefer to interact with friends face to face, rather than on their phones. 
What is markedly different about the Gen Z approach to college, says the Lawlor Group's Arwidson, is that they want a more clearly defined path between coursework and careers, as well as some help "articulating and translating how what they've gained in college has value to employers." For instance, nearly 8 in 10 Gen Z students surveyed by Northeastern are in favor of integrating their academic programs with internships, a movement already established at Macalester, where 72 percent of students intern.
Gen Z is also notable for its entrepreneurial spirit—a trend Macalester's strategic plan has deemed a new growth opportunity, pointing to the success of is Summer Startup and Macathon programs, among other initiatives, as proof that "entrepreneurship is energizing our students…. and this is only the beginning." 
With 42 percent of Gen Zers expecting to run their own businesses someday, many colleges are embracing curricula and programs that encourage students to design their own majors, connect with the community, and develop creative problem-solving skills, says Arwidson. "They want to chart their own course, and those are great qualities to see in any set of students." 
Beyond Backyard Recruiting
Students from Minnesota have been the backbone of Macalester for decades, and the state still sends Mac the most students, accounting for about 15 percent of the student body. But since 2000, the number of high school graduates from the Midwest and Northeast has dropped by 18 and 23 percent, respectively—one reason that states like California and Texas are on the rise in the college's student profile. With an estimated two-thirds of the nation's high school graduates concentrated there, the West and South have become the new geographic center of Generation Z. 
More shifts are in store when it comes to the cultural identity of tomorrow's college students. According to The Chronicle of Higher Education, in the next decade, the number of college-age students who are Hispanic/Latino will rise by 14 percent, while students who are white, black and Asian will drop by 15 percent, 9 percent, and 5 percent respectively. 
For private colleges in the Midwest and Northeast, reaching this new generation of students—many of them the first generation in their families to consider college—poses some challenges. "Most students choose a college within about 100 miles of home, but Hispanic students are willing to travel about half as far as white students," says Arwindson. "As a group, they're also less likely to attend a private college, more likely to work their way through college, and less likely to want to take on loans. " 
When it comes to recruiting first-generation college students and students of color, Macalester starts with the same goals it has for every student, says Tenhoff. "Our strategy is to find the students who would be the best fit, who have the academic qualities and interests that will fit into the culture at Macalester," she says. "That means we're looking for students who are leaders, who are willing to ask tough questions, engage in dialogue about identity, and be involved in their community." 
But Macalester has also made some recent moves to lower the barriers Generation Z's more diverse students may encounter on their way to college. Three years ago, for instance, Mac changed its policy regarding undocumented students, treating them as domestic rather than international students. That shift improves their odds of admissions, and also makes it possible for the college to meet a student's full demonstrated financial need—aid that's not available to non-resident students. In 2014, the campus also adopted a strategic plan that commits to increasing the diversity of "our student body, faculty, and staff, with a particular emphasis on increasing the presence and retention within our community of traditionally underserved populations." 
In May, the college took another key step in that strategy, becoming the 38th college to partner with QuestBridge, a nonprofit that connects high-achieving, low-income students with top colleges. Starting this fall, students can apply to enter Macalester through QuestBridge's National College Match admission program (see story below).
The QuestBridge partnership is one of many ways the college is working to help students from traditionally underserved communities feel welcome at Macalester—from the faculty groups that support first-generation students to the "Rites of Passage" ceremony that honors graduating seniors of color to the cultural group Adelante!, which serves as a resource for Latino students. "Macalester is a place where there is a lot of support for students of color," says Karla Benson Rutten, Mac's Title IX coordinator and director of equity. 
Since Benson Rutten came to Macalester in 2002 to help launch the Department of Multicultural Life, the percentage of students of color at Mac has grown from 11 percent to the 30 percent of students admitted to the Class of 2020. "That's an impressive change in 14 years," she says. "I tell prospective students that if you're looking for an HBCU (historically black colleges and universities), we're not that. But if you want great opportunities in an urban setting, if you want to build relationships across the globe, this is a place to do that in a meaningful way. I also say, if you come here, you will graduate. The support you will get here is amazing."
That support often starts during the admissions process in the form of the "sampler tours" that Mac provides to traditionally underserved students, providing them with free air travel and a chance to attend classes, as well as a full weekend in which to experience residential life. The spring sampler, which serves admitted students who haven't previously visited campus, is particularly successful at encouraging prospective students to choose Macalester. Even more effective is the network of alumni who will speak candidly about what students of color can expect from four years at Mac.
"When you can make that match between a prospective student and a Mac grad, you know the student is getting the information they really need," says Admissions' Jeff Allen, who recently connected a nervous first-generation candidate with a recent alumnus in her region. "You need someone to say it's doable. Scary, yes, unfamiliar, yes, but Macalester can be a great place for you." That's the message the college is working to get out now, to a whole new generation of students.