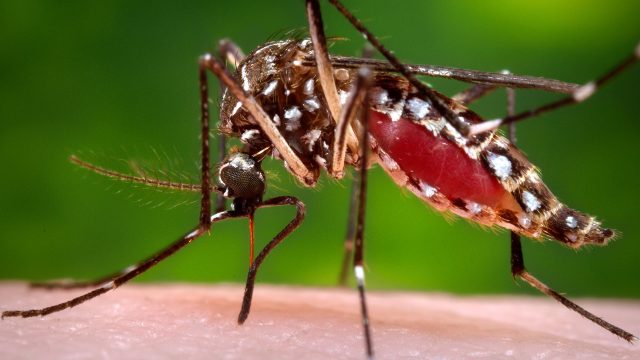 "I can't overstate the role Macalester had in preparing me for this work,"
—Kendra Komoto
In just her second week of work this summer with New York City's Department of Health and Mental Hygiene, Kendra Komoto '15 joined a research effort that changed how we understand the Zika virus. 
Though Komoto's work primarily focused on tick-borne diseases, her DOHMH unit also oversaw other vector-borne diseases such as West Nile and Zika viruses. "We were anticipating discoveries this summer," says Komoto, a graduate student in public health at Columbia University. "So little is known about Zika virus, and this outbreak has been defying expectations." 
What her team learned shaped what we do know—and changed Centers for Disease Control and Prevention recommendations. Early in the summer, Komoto had just started conducting case interviews with New York residents who had contracted Zika virus. One of her first patient interviews led to the major discovery that the infection can be transmitted from females to males through sexual activity.
After the team reported its findings to the CDC, Komoto helped refine DOHMH's investigation questionnaire and conducted follow-up interviews with the patient. "One of the most rewarding things was seeing how this new information was put into action," she says. The CDC changed its recommendations for people who test positive, in consideration of the possibility of a female transmitting the virus to a pregnant partner.
Back at Columbia this fall, Komoto is delving deeper into infectious disease epidemiology. She credits Macalester's Community and Global Health concentration with helping define her interests. " I can't overstate the role Macalester had in preparing me for this work," she says. "Truly understanding a disease requires a holistic approach. You have to appreciate ecology, virology, sociology, and political science to understand the dynamics of and response to Zika virus in New York City."