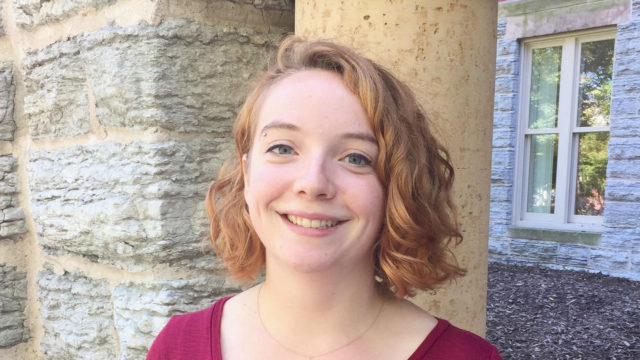 St. Paul, Minn. – The Law and Society Association has awarded senior Mahala Miller from Oak Park, Ill., an Honorable Mention in its 2017 Undergraduate Student Paper Prize for her paper, "I Treat Everyone with Respect: Legal Debt Collection Attorneys as Agents of Institutionalized Racism in a Color-Blind America." She will be recognized during the international meeting of the Law and Society Association this June in Mexico City.
Miller's paper examined how attorneys, working on behalf of those seeking to collect on debts, approach their work. The paper draws on participant observation, interview, and archival data based on fieldwork in two large cities. The range of ethnographic evidence demonstrates both how obvious the racial elements to debt collection are, yet how little attorneys acknowledge this fact in their work. Instead, attorneys manage cases in ways that enable themselves to control cases, see their own work as valuable to all involved, and reproduce racial disadvantage.
"My own interest was piqued after I started to look into legal debt collection and uncovered scathing media coverage regarding exploitation by the industry just prior to and following the Great Recession," said Miller. "After I started data collection I realized, in contrast to media reports, how truly mundane and routine legal debt collection is, revealing that the exploitation of poor people of color is not breaking news but, rather, a matter of course for debt collection attorneys."
In recognizing Miller's paper, the awards committee noted that it "makes an important contribution to socio-legal studies through its field intensive focus on institutionalized racism embedded in the work of debt collection attorneys."
The Law and Society Association is an interdisciplinary scholarly organization committed to social scientific, interpretive, and historical analyses of law across multiple social contexts.