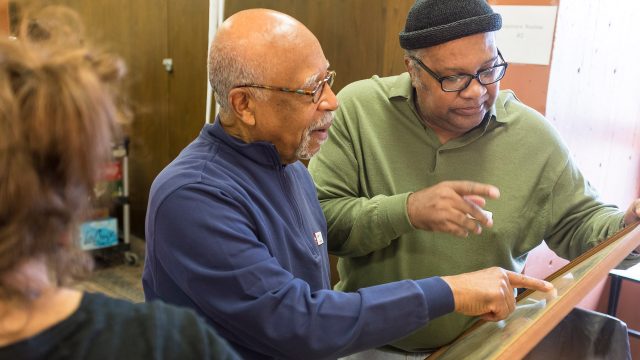 St. Paul, Minn. – Macalester College and Rondo Avenue, Inc. have partnered to produce the second Remembering Rondo History Harvest project on Saturday, April 1, 2017, from 9am to 2pm at Camphor Memorial United Methodist Church, 585 Fuller Avenue, St. Paul, Minn.
The History Harvest is a community-driven project that brings St. Paul's historic Rondo neighborhood and Macalester students together to preserve public history. Community members are invited to bring one or two items of significance related to their own Rondo story. Student volunteers from Macalester's "Remembering Rondo" public history course will document the item's significance with photographs or scans and record any important stories about residents' memories of the Rondo neighborhood. Community members will leave the event with their artifact.  After the History Harvest event, the Macalester students and their history professors will create an online digital archive of the artifacts shared that day–bringing together in one place the memories of Rondo residents.
Macalester History Professors, Crystal Moten and Rebecca Wingo, teamed up this semester with Rondo Ave., Inc. to launch this community archive project.
"Museums and archives only hold one slice of a community's history," said Wingo. "The History Harvest invites and values contributions from people's homes, which demonstrate to the public, educators, and other scholars the rich history we all hold."
Organizers are looking for such items as diaries, photographs, letters, maps, images, memorabilia, and other family/cultural heirlooms.
For more information about the Rondo History Harvest event, contact Professor Crystal Moten at 651-696-6937 or cmoten@macalester.edu.