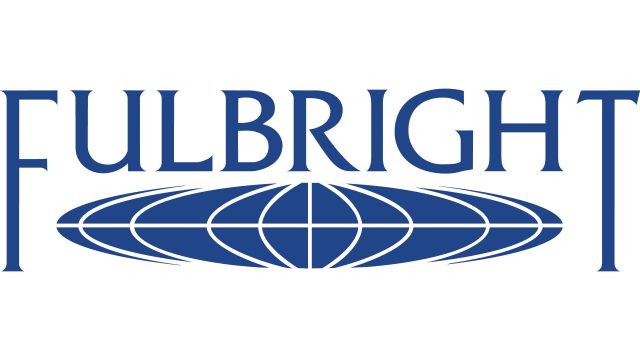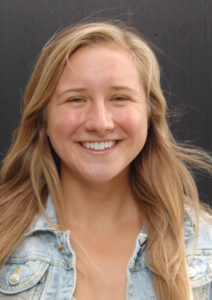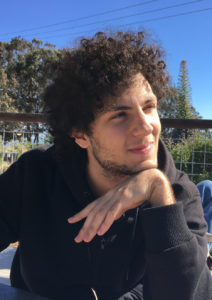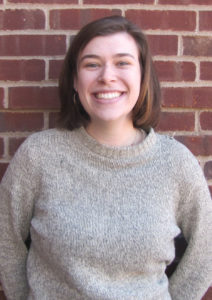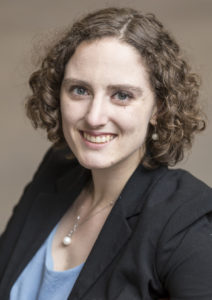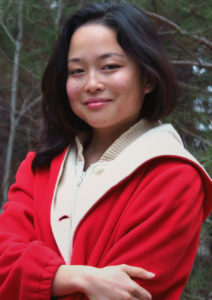 St. Paul, Minn. – Four Macalester seniors and one alumna from the class of 2015 have received Fulbright scholarships. Gretchen Greene, received a Research/Study Fulbright to Switzerland, Jonah Lazarus, received an Arts Fulbright to Brazil, Catriona Leckie and Christina Moore both received an English Teaching Assistant Fulbright to Germany, and Rachel Rostad '15, received an English Teaching Assistant Fulbright to Korea.
Gretchen Greene '17, a Neuroscience Studies major from Madison, Wis., with minors in Chemistry and Biology, won a Research/Study Fulbright to Switzerland.  Greene will research immune cell trafficking across the blood-brain barrier under the supervision of Dr. Britta Engelhardt at the University of Bern.  In addition to her research Greene will also attend advanced classes in microscopy and molecular biology.  During her Fulbright, she hopes to learn about the field of neuroimmunolgy, partake in pioneering neuroscience research, and immerse herself in Swiss culture. "I will develop new skills in live-cell imaging and learn about international collaborations in scientific research," Greene said. After her Fulbright, Greene plans to pursue either graduate or medical school or potentially get a joint MD/PhD degree.
Jonah Lazarus '17, a Music major from Oak Park, Ill., with minors in Physics and Portuguese, received an Arts Fulbright to Brazil.  He will live in Salvador da Bahia where he will continue his study of the music of Candomblé, a religion, under the tutelage of Iuri Passos, of the Rum Alagbe Music School, and Dr. Angela Luhnig, an ethnomusicologist, at the Universidade Federal de Bahia. Lazarus said receiving the Fulbright means he can return to Brazil to continue to explore the music of Candomblé that has already influenced him so much. "I want to be surprised and challenged, as it is often these experiences that are most valuable," Lazarus said. Although he can't begin to predict everything he will learn, he hopes to find new ways to become inspired and engaged in music and life. When his Fulbright is complete, Lazarus plans to continue to travel and perform, compose, teach, and share his love of music, connecting with people and communities.
Catriona Leckie '17, a German and Hispanic Studies double major from Pelham, N.Y., received an English Teaching Assistant Fulbright to Germany.  Leckie will spend 10 months assisting German youth with language learning and understanding of the United States.  A life-long dancer, Leckie also plans to offer dance classes in the local community where she is placed. She looks forward to sharing her  experience and knowledge with others, while learning from and becoming a part of a new community.  Leckie wants to "learn more about the cultural implications of current events and the decisions that are made in regards to them." "I want to integrate my own experiences with the experiences of those with whom I will be interacting," she said, "in order to foster a sense of mutual understanding and respect." After her Fulbright?  She'd like to return to New York and apply to law school, and eventually, Leckie wants to work on immigration policy either in the United States or abroad.
Christina Moore '17, a German and International Studies double major from Los Alamos, N.M., also received an English Teaching Assistant Fulbright to Germany for 10 months. She will help German youth with their language skills and their comprehension of the United States. When not in the classroom, Moore plans to volunteer with refugee communities to further understand how issues of identity and language affect their integration into Germany society. Receiving the Fulbright gives Moore the chance to be immersed in a German school and community, while also using her knowledge of education and the U.S. "Actually, it is the perfect combination of my interests in how identity is formed within schools and communities in Germany, particularly in terms of migration, and what this experience is like, not just through scholarship, but also in real life," Moore said.  She wants to find out what matters to Germans and how the U.S. and how she plays a role in that. Once her Fulbright is complete, Moore wants to either continue working in Europe with refugees and migrants, or work for the State Department or the United Nations. Eventually she plans to get a Master's in International Studies or Public Policy.
Rachel Rostad '15, an English and Anthropology double major from Sartell, Minn., received an English Teaching Assistant Fulbright to Korea.  Rostad will spend 13 months as a co-teacher in an English language classroom.  A Korean adoptee who found her biological family two years ago, Rostad will continue her research on transracial adoptee identity. She also hopes to work with the North Korean Defectors English Education Program and learn more about perceptions of human rights in South Korea. Rostad said receiving a Fulbright means she will be fulfilling her lifelong goal of living in Korea. In addition to the cultural exchanges, language, homestay, and teaching she'll be doing as part of the program, she plans to document street fashion through photography; learn about Korean spirituality, medicine, and health; take up kayageum (Korean harp) lessons again; learn pansori (a style of Korean traditional singing); hike Korea's many mountains; learn how to make Korean food; and get to know her family. After her Fulbright, Rostad is interested in learning more about on the ground humanitarian relief work. "But I'm sure after a year in Korea," she said, "any plan I devise will end up altered! And that's part of why I'm excited, too: It's a chance to gather more data on what I want my future to look like."