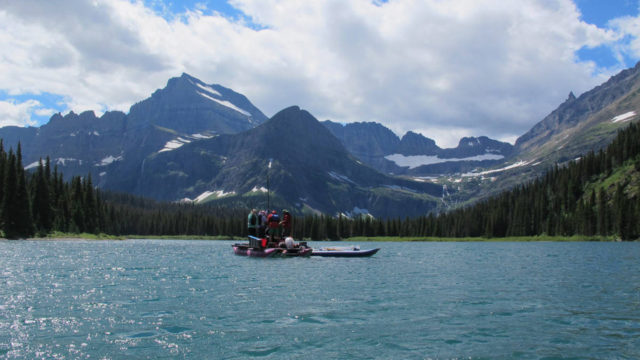 By | Livvie Avrick '19
This week is National Park Week, when Americans are invited to celebrate the United States National Parks and to learn firsthand about their different ecosystems.
It's both a celebration and a way to educate people, according to environmental studies professor Margot Higgins. "It's important for people to understand some of the threats the national parks are facing from a human, social perspective and also from a climate perspective."
Higgins teaches a course called Americans and the Global Parks and Wilderness, which traces the American conceptions of wilderness and the formation of national parks. For many years, Higgins taught at Alaska's Wrangell-St. Elias Park and researched park management strategies.
It's easy to take for granted the many benefits of our national parks. "I think that everybody deserves to have access to natural resources. It's important for our health and, in many cases, our ability to handle stress," says Higgins.
In an fast-paced world driven by human innovation and technology, national parks can offer a view of a world "where humans are not necessarily the dominant shapers, even though, as we know, our national parks are carefully managed," says Higgins.
Another benefit of national parks is its educational features. Not only can visitors familiarize themselves with diverse geographic regions and the cultures that have lived there, they can also learn about the threats posed by climate change.
By observing natural processes and monitoring adaptations such as how certain vegetation and species are changing their ranges, says Higgins, visitors can observe climate change firsthand.
Though thousands of people visit the parks each year, there's a need to create more access. "Traditionally — and it's still the case — the majority of national parks visitors are not people of color or people from disadvantaged backgrounds," says Higgins.
In order to remove the barrier of cost, the National Park Service is offering free admission weekends during National Park Week, April 15 to 23, 2017, so find a national park and pay one a visit.
If you are interested in President Obama's Memorandum on Promoting Equity and Inclusion, the document can be found here.