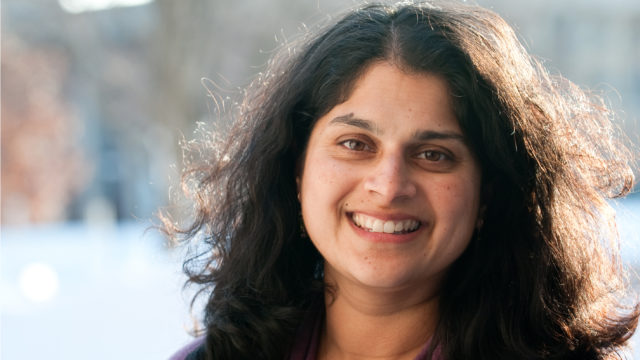 Environmental studies professor Roopali Phadke focuses on environmental politics and policy with an emphasis on the democratization of science. Her research involves bringing local knowledge together with technical expertise. She recently appeared on Minnesota Public Radio's Friday Roundtable with host Kerri Miller and published an article on cnn.com about research showing that wind turbine projects and the associated jobs are predominantly located in the same parts of the country as President Trump's political base.
Why red states should oppose Trump on climate
Read on cnn.com
Should we geoengineer the atmosphere to fix climate change?
Listen on mpr.com
Phadke holds a PhD from the University of California–Santa Cruz and did postdoctoral work at Harvard University's Kennedy School. She is the recipient of half a dozen research grants from the National Science Foundation as well as grants from the McKnight, Cargill and Mellon Foundations and other sources. Phadke regularly involves students in her research, which often brings them together with communities considering water and energy development, and she is the author of numerous articles on community engagement and the environment.