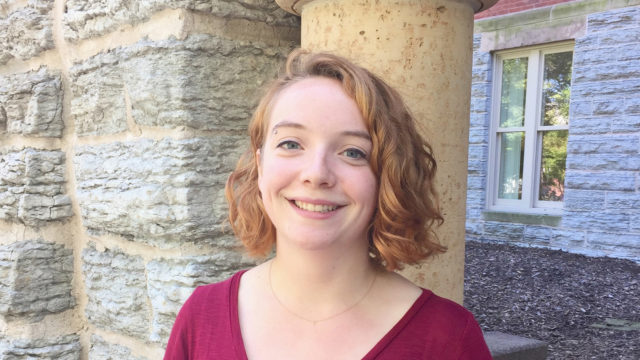 St. Paul, Minn. – The American Sociological Association's Section on Racial & Ethnic Minorities has awarded Mahala Miller, a 2017 Macalester graduate from Oak Park, Ill., with its 2017 Joe Feagin Distinguished Undergraduate Student Paper Award for her paper, "I Treat Everyone with Respect: Legal Debt Collection Attorneys as Agents of Institutionalized Racism in a Color-Blind America."
Miller's work examines how attorneys, who represent those seeking to collect on debts, approach their vocation.
The paper draws on participant observation, interview, and archival data based on fieldwork in two large cities. The range of ethnographic evidence demonstrates both how obvious the racial elements to debt collection are, yet how little attorneys acknowledge this fact. Instead, they manage cases in ways that enable them to control cases, see their own work as valuable to all involved, and reproduce racial disadvantage.
Miller will be recognized in August during the annual meeting of the American Sociological Association which will be in Montreal.