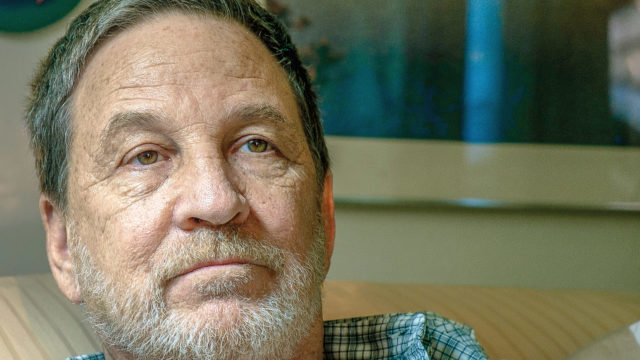 When life knocked them down, these Macites responded with remarkable resilience
Picture a Macalester commencement, maybe your own. The graduates' faces seem filled with an eagerness for their futures. They are full of plans—or at least hopes—for an onward and upward life. But many students have already faced deep heartache and loss, even at this young age. And eventually, everyone will experience adversity. Life just works that way. Trauma comes in all shapes and sizes, and how we respond to the jarring curveballs lobbed in our direction helps define how we will live—and thrive—for the rest of our lives. Macalester graduates are known for leading interesting lives; some of the things that make life interesting also make it difficult. I spoke with a group of alumni who have faced an array of challenges in their lives and responded with creativity, determination, resourcefulness, and humor. The six who share their stories here were generous with their time and insights about how their struggles have defined—and even enriched —their personal histories.
Neurological challenges unraveled
Spencer Blaw '77
He always felt he was a little different from everyone else. But it took getting shot in the stomach for Spencer Blaw to truly understand what made him unique. It all goes back to a quiet summer morning in 2003. Blaw pulled into a self-service car wash and was vacuuming dirt out of his minivan when a young man pulled a gun on him. As Blaw fumbled for his wallet, the young man fired. The bullet entered and exited Blaw's body by a circuitous route, leaving three holes and significant nerve damage.
There wasn't much doctors could do to treat Blaw's damaged nerves. The bullet wound was minor enough to require just one night in the hospital, but months and even years later he still struggled with physical and emotional pain. Doctors prescribed pain meds, which he took for a time, then quit. Blaw was also having a hard time holding a job. "I was angry and frustrated," he says. "I was having trouble interpreting what people were saying to me, which made it hard to hold a job. My life sometimes felt as if it was out of control."
Still struggling with pain, Blaw decided to file for disability. As part of making his case, he met with a sociologist, who ran a series of cognitive tests. The results showed Blaw had both PTSD and ADHD, as well as depression and possible early signs of Alzheimer's disease.
Instead of feeling distressed by this information, he felt free, says Blaw, armed with a new understanding of his life. "In college, I always said, 'I'm easily entertained, but also easily distracted,' and for years I didn't understand why I couldn't get past the trauma of my assault. When I got this diagnosis, I understood myself better and had an explanation for why I behave the way I do."
Blaw eventually won his disability claim, allowing him to go on with his life. Dialectical behavior therapy also helped, says Blaw, "giving me the tools I needed to manage my physical and emotional pain." After struggling for so many years, he is relieved to give his brain and body the rest and care it needs. "The disability diagnosis allows me to live," he says, "and understanding how my brain works allows me to thrive. It's not a death sentence: It's a diagnosis. I'm living life on my terms."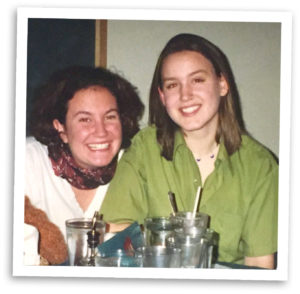 Empathy expert
Emily McDowell '98
By 25, Emily McDowell '98 had already stared down one life-defining challenge. Just a few years out of college, she was diagnosed with breast cancer, went through a year of chemo and radiation, and forced the disease into remission. Her treatment over, she worked hard to push cancer from her mind.
"The doctors said, 'You're done. Good luck,'" McDowell recalls. "At that point, my biggest concern was how I could put this behind me and move on." Having cancer as a young person was hard, and the fact that her friends and loved ones didn't always know how to respond only made it harder.
With cancer behind her, McDowell started climbing the ladder at a large advertising agency. Things seemed to be going well, yet something was missing. "There wasn't enough meaning in what I was doing," she says. Nevertheless she continued in what was a very successful career. Eventually, McDowell left advertising and started an alternative greeting-card company, hoping the new creative outlet would give her life more meaning.
But then one of McDowell's closest friends, Amy Ostermeier '98, was diagnosed with cancer. Her journey was tragically different from McDowell's: She died in September 2011 at age 34, just four months after her diagnosis. While McDowell watched her friend grow sicker, she felt an eerie déjà vu: Many of their friends were struggling, unsure of how to respond to Ostermeier's diagnosis and illness. McDowell had a good sense of what her friend needed, but many others did not. "I saw how afraid people were to talk to her, how they stumbled with what to say and how to be around her," she recalls. "I realized that we don't know how to talk about this stuff."
Ostermeier's early death was among the events that inspired McDowell to create a line of industry-defying Empathy Cards—realistic, funny, non-sappy greeting cards that can be sent to loved ones facing major life challenges (for more on McDowell's card business, see Macalester Today, Spring 2016).
Although the cards proved a big success, McDowell knew they were only the first step in supporting a friend. The next step? There Is No Good Card For This (HarperCollins, 2017), an illustrated guide to boosting empathy and stepping forward in times of trauma, written by McDowell and Kelsey Crowe.
The book, McDowell says, feels like a belated response to her earlier crisis, a handbook she hopes will help others when they need it most. "It took me 10 years to figure out that something positive had come out of my illness," McDowell says. "Now I realize that the more difficult experiences you find your way through, the easier it is to cultivate empathy. I'm dedicated to sharing that skill with others."
Family loss and legacy
Josh Saunders '96
It took Josh Saunders a few years after graduation to settle into his career as a public defender, but he always felt like the important parts of his life were nailed down. "I assumed my family would always be there—my brother would be an uncle to my future children; my dad would be their grandfather."
But Saunders's life was upended when his father was permanently disabled by a brain tumor, and a few years later, his brother, Patrick Saunders '01, died in an accident. "I never would have imagined that half my family would be gone by the time I was 38," Saunders says.
An unexpected source of support through these devastating losses came from Saunders's colleagues and clients in the Brooklyn Defender Services office, a public defense office that represents 40,000 people a year. Saunders himself typically carried a caseload of around 100 felony and misdemeanor cases for indigent people accused of crimes. "When my brother died, my work and the community that surrounded me there was a huge comfort," he says. "This community also helped me gain a greater understanding about the ambiguous loss of my father."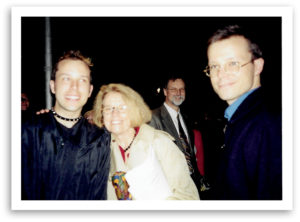 The support didn't come in the form of casseroles or flowers, but rather in Saunders's own experiences representing people who had reached life's lowest point. Hearing his clients' stories helped Saunders realize that his hard times were not unique, that trauma does not discriminate. "I saw the incredible adversity my clients faced and the resilience they showed to create the lives they wanted," says Saunders. "Yes, I've suffered massive losses that have left huge holes in my heart, but so have these people. They keep soldiering on, and so should I."
One of the major obstacles faced by many of Saunders's clients was their inability to afford bail. Frustrated by that inequity in the system, Saunders formed the Brooklyn Community Bail Fund, a charitable foundation that helps indigent clients post bail.
Two years ago he relocated to Seattle, where he now heads a division of the Department of Public Defense. Once there, he launched a second fund, the Northwest Community Bail Fund. Creating and growing these organizations, Saunders says, has helped him continue his family's legacy of fighting for social justice.
Young parent and care partner
Rachel Welch Tschida '90
Rachel Welch Tschida was just 20 when her life took a major detour. She and then-boyfriend John Tschida '89 were Mac students when they discovered that Rachel was pregnant. The couple were both firmly pro choice, Tschida says, but also crazy in love: "We always knew we were going to get married some day, so why not do it then?"
The plan was for Tschida to have the baby, and also continue taking classes. But Tschida, who was carrying twins, had to go on bed rest, and then her sons were born 10 weeks early with serious medical complications. Everything changed: Rachel left school to care for their sons, and John finished his degree. A couple years later she completed her own bachelor's degree at the University of Minnesota.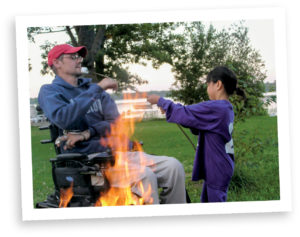 That early jump into married life and parenthood was tough—their college friends were sleeping late and studying while the couple was changing diapers—but they were still able to pursue their dream of studying abroad. The family of four lived in Guadalajara, Mexico, for a year. Rachel studied at the university and John worked as a reporter for the local English language newspaper. Upon their return, the family's life settled down. Both Rachel and John had good jobs, they moved out of their tiny basement apartment, bought a house in St. Paul, and their sons were healthy and happy.
Then, on the boys' first day of kindergarten, as John was biking to work on Summit Avenue, he was thrown headfirst into a lamppost, leaving him paralyzed from the chest down. "I thought, 'Are you kidding me, God?'" Tschida says. "'We're making all these good choices and you're going to screw us over like this?'"
While John was recovering, Rachel stayed by his side, learning to help him shower, dress, and eat. "It was my goal every night to make him laugh or smile or forget for just a little while," she says. "It's our sense of humor that has gotten us through just about everything."
Tschida's unflappable nature has also been an asset. Once John agreed to accept some help from outside caregivers, they continued to build a happy life, complete with job promotions and cross-country moves.
Still, Tschida felt something was missing. "I'd always dreamed about having a daughter," she says. She and John decided to adopt a girl, though John's disability significantly lengthened the adoption process. Until their daughter joined their family, Tschida says, she didn't realize that there was a big hole in her life that needed to be filled. "I realize now that after John's accident God and I fought for a long time until I got my daughter," she says. "She is God's great peace offering. She is the perfect fit in our family."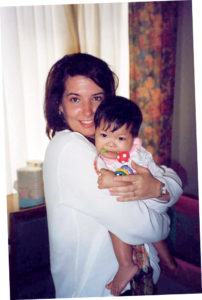 Today Tschida and her husband live in Alexandria, Va. They both continue to focus their work on improving the lives of others—John as the associate executive director for research and policy at the Association of University Centers on Disabilities; Rachel most recently as a supervisor for the Minnesota Department of Human Services.
Their sons, now 29, are launched, and their daughter will start college this fall. Although the couple still face occasional struggles with John's health and accessibility issues, Tschida feels as if her "ordinary, everyday" life, though it certainly didn't proceed as she expected, usually looks a lot like that of most families.
"Of course we have some bad disability days when the lift on the bus is broken, the subway elevator doesn't work, or John gets knocked out of his wheelchair by a careless pedestrian. And I sometimes grieve what we've lost, particularly when it impacts our kids (when, for example, I find our daughter's invitation to the father/daughter dance buried in the bottom of her backpack or we have to watch our sons' college graduation on a closed circuit basement TV because the chapel is inaccessible).
"But anyone who has experienced loss has felt the ebb and flow of grieving. You build a new life, new dreams, and new hopes. You may sometimes miss the old life, hopes, and dreams, but you don't wallow in it. You keep moving forward. Which really, is exactly what resilience is all about."
Disrupted world citizen
Jess Thimm '06
She may have been forced to flee her home country three times during her childhood, but Jess Thimm '06 does not call herself a refugee. Born and raised in a Haitian village to parents running a school, she knows she enjoyed advantages that the citizens of her adopted homelands did not—especially once her mother began working as a Peace Corps director. Although civil strife had surfaced many times in the 11 years her family lived in Haiti, it was the ousting of democratically elected president Jean-Bertrand Aristide that led the U.S. government to evacuate all its employees in that country. She carries the memories of those hurried exits to this day.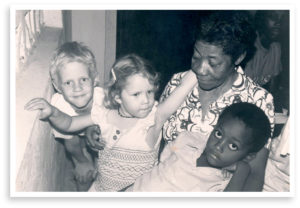 "I never felt I had the right to call myself a refugee because I didn't go through the same hardships, challenges, or barriers that true refugees do," Thimm says. "I was among the lucky who were able to safely leave. Who was I to have the right to leave a country when other people weren't able to? I knew that despite the pain and sorrow in leaving, I was one of the privileged few due to a blue passport from the U.S. It was unfair. I could get on a plane without any problems, while my friends and many loved ones could not."
Because her mother headed Peace Corps offices in both countries, Thimm's family was evacuated once from Haiti, and twice from Albania—once with the U.S. marines making emergency landings and the Americans hurried onto helicopters for a quick escape. Although Thimm, her parents, and two brothers survived their emergency evacuations and temporary relocations to the United States, the experience was nevertheless jarring. "For us, Haiti was home," Thimm says. "We never wanted to leave. When we left Haiti we didn't say goodbye. We were more like, 'See you in two weeks.' When it became clear we wouldn't be returning to Haiti, the concept of home became a yearning."
Her family never did return to Haiti, but Thimm's heart remained there. Her family resettled in Albania, although political unrest also forced them to flee that country twice. Her parents were able to return and continue to live there today.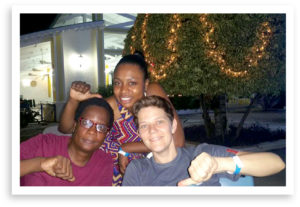 As soon as she could, Thimm found a way to return to her beloved Haiti. After completing a graduate degree in public health from the London School of Hygiene and Tropical Medicine, she took a job managing Johns Hopkins University's USAID project on maternal and child survival in Port-au-Prince.
Thimm's early life experiences left a mark ("Anywhere I am, I have an exit plan, an escape route," she says), but she wouldn't change her "in-between" childhood for anything. At Macalester, she found others like her, people who understood the importance of living a life of global cooperation, despite its challenges. Says Thimm, "Macalester and the people I met there healed my prejudice against America and showed me that there was plenty of good work I could do in the world."
Web of support for child's illness
Christina Saint Laurent '90
At the darkest moment in her life, Christina Saint Laurent '90 went looking for support, and the love started pouring in.
A team of pediatric oncologists suspected that Jett, Saint Laurent's then-4-year-old daughter, had a potentially life-threatening brain tumor. While Saint Laurent and her spouse waited anxiously to hear the results of Jett's MRI, she got on Facebook and told the world what was happening.
"I don't know why I did it so early," Saint Laurent says. "But somehow I just felt like it was information I had to communicate." It turned out that setting the story loose into the world was a good idea: "Putting it out there gave us this instant community of people who knew what we were going through and wanted to help," says Saint Laurent. "We had friends offer to take care of our dogs, our house. We had a committee who organized taking care of our lives."
When doctors explained they would have to perform a long, risky surgery to remove Jett's rare star-shaped tumor, Saint Laurent went back online and asked for prayers. "I asked people to pray for Jett in whatever form they do so," she says. "For 12 hours the feeling of support was palpable. We felt energy coming toward us. I've never had such a feeling of being held by such a large community."
The San Francisco doctors were able to remove the tumor, which started in the middle of Jett's brain and spread outward. At first Jett was paralyzed on her left side, but she has since regained her ability to walk. Although she lost half her vision, today she has no problem keeping up with her classmates.
While Jett's illness, surgery, and recovery are a nightmare she'd rather put in the past, Saint Laurent hopes she never forgets the incredible outpouring of love and concern that surrounded her family during that trying time.
To make sure that her daughter understands the love that enveloped them, Saint Laurent is writing a novel about the experience that Jett can read when she's older. "I want her to understand the many ways people showed up for her that day," she says. "I want her to take away the memory of the love sent to us by thousands of people all over the world. That's what I like to focus on, and I hope that someday she will, too."
---
Andy Steiner '90 is the author of How to Survive: The Extraordinary Resilience of Ordinary People (Think Piece Publishing, 2015).