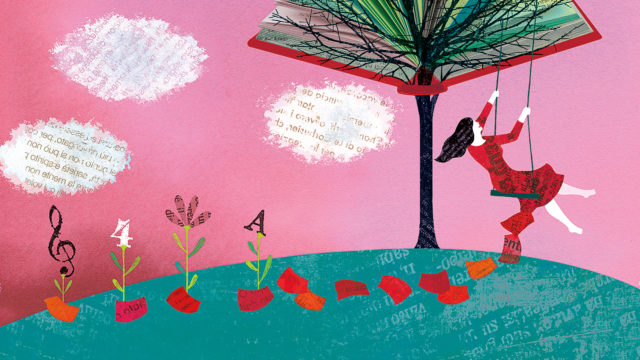 From War and Peace to Watership Down, Macalester faculty and literary alums discuss books that showed them the world in a whole new way.
Associate professor Marlon James was a student at the University of the West Indies when he read a novel that made him see his homeland in a new and unexpected light. "It's not like I hadn't read books before, or even good books before, but this one had the shock of recognition, and there's nothing like the first time you see yourself in something else," he says about Jessica Hagedorn's Dogeaters, a book he describes as "the greatest novel ever written about Jamaica, except it's set in the Philippines.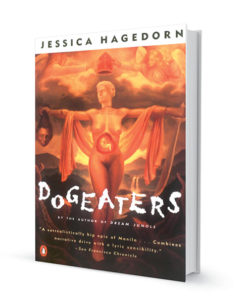 "It was a novel about a foreign country's messed up-ness that captured my country's messed up-ness, screwed up-ness, mixed up-ness," says James, who won the 2015 Man Booker Prize for his novel A Brief History of Seven Killings. "You know you're in a messed-up place if you're always on the eve of two things—an election and a beauty contest. I was 19 years old, living in Kingston, and yet I immediately understood Manila. I immediately understood Lagos. I immediately understood Cape Town. This novel from the outside made me understand home. It also impressed on me that I had to get the hell out of that place."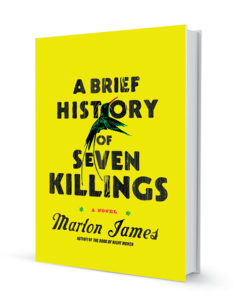 Dogeaters made the top of a short list of life-changing books that James, Macalester's writer-in-residence, shared with students at a convocation speech last fall. "I didn't just read for my degree," he told students. "I read myself into a new understanding of the world. I read myself out of depression and near suicide. I read myself out of one reality into another. I continue to read knowing that the next fantastic thing that will change my life is just a page away."
A convincing case for reading everything on the syllabus, his speech also inspired us to ask faculty members and literary alums to tell us which texts and titles have earned a place of honor in their own life lists. Just in time for summer reading season, here's a look at some of the novels, plays, poetry and nonfiction work they consider required reading, no matter your age or major.
---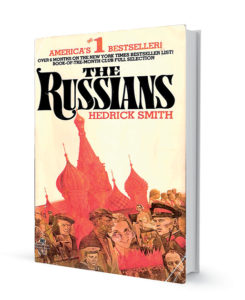 If the sheer size of War and Peace has prevented you from taking it on, James von Geldern, chair of Macalester's Russian Studies department, suggests a simple solution: "There's a 300-page chunk where Tolstoy decides he's going to tell us what history means—just skip that part."
Von Geldern returns to Tolstoy's magnum opus nearly every year, but also recommends former New York Times' correspondent Hedrick Smith's The Russians for readers trying to understand the Russian worldview. "It came out in 1975, which seems like ancient history, but it's still the best book in this genre," he says. "It just alerts you to certain ways you need to perceive this culture that, as an American, would never occur to you."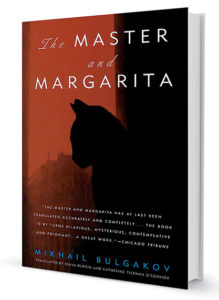 Even more revealing is Mikhail Bulgakov's satirical novel The Master and Margarita, which was written during the purges of the 1930s and not released until 1966. "It's a work that many years later we would have called 'magical realism,'" he says, with a plot that follows Satan's visit to the Soviet Union, and a despairing writer who destroys his own novel. "It's produced a number of lines that no Russian would ever not know and one of them is 'Manuscripts don't burn,' which is like this note of hope—this reassurance that the truth will come out. And the fact that this book did come out 30 years later, long after the author had died, is even more miraculous." Considered one of the best satires of the 20th century, he adds, "There's no Eastern European who doesn't know and love that novel—it's the one thing they all like about each other."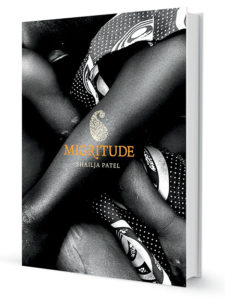 "I believe in the intersection of arts and analysis and action," says political science associate professor Paul Dosh, an expert on Latin American politics and social movements, who nominates poet and performance artist Shailja Patel's Migritude as his favorite book of all time. "Art provokes us, analysis informs us, and through action we can engage, Shailja does all of that with amazing grace," Dosh says about the Kenyan-born artist who performed the work at Macalester in 2009. A mixture of memoir, monologue, poetry and political history, Patel's writing is "provocative and moving, but she doesn't use historical references casually—she's done her research so it's a really ferocious critique of imperialism that's grounded in evidence," says Dosh, who gives away multiple copies every year. "It's the best book I have ever read—the best poetry I have ever experienced."
---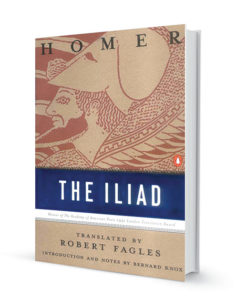 If you haven't read the Classics since college, Professor Nanette Goldman recommends two titles for mid-life readers: The Collected Letters of Cicero and The Iliad.
"Pick up any of Cicero's letters and they feel so modern—so personal, full of love, and passion, and discussion about his family," says Goldman, who has been teaching Greek, Latin and Hebrew at Macalester for nearly 20 years. With more than 900 surviving letters, the great Roman orator left behind one of the most illuminating primary texts of the ancient world, providing a glimpse of daily life that Goldman says feels surprisingly contemporary: "You feel like here's this iconic figure from 2,500 years ago, speaking to me—it's just so normal!"
Likewise, she says, The Iliad's depiction of the extended trauma of the Trojan War, particularly through the lives of Hector and his wife, Andromache, "speaks to a lot of readers because it's so domestic, it's about familial love and loss," she says. "There are a lot of battle scenes, of course—not my favorite parts—but like so much of history, it's almost reassuring to see how much we don't change. Whether it's Trojans from the 10th century, or a Roman from the first century, or where we are today, our major concerns are still all about our families, our health, our safety. Across three millennia, you can still hear the human story—and the voices are so loud."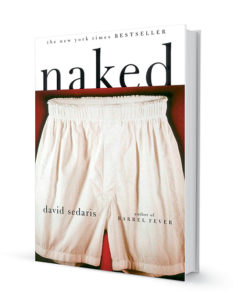 "There's usually this period after graduating from college where you have this prestigious degree but you're not doing anything with it—or you may be doing something kind of humiliating," says Eric Dregni '90, an associate professor of English and journalism at Concordia College in St. Paul. For that precise moment in the 20-something lifecycle, he recommends Naked by David Sedaris, a collection of stories and essays by The New Yorker contributor (and former Macy's Christmas elf) in which he recounts a career path with detours into furniture moving, house cleaning, and apple picking. "I tell my students to keep a journal so you can go back to the things that happen in your life with a sense of humor," says Dregni, who employed the same strategy with his latest book, a summer camp memoir called You're Sending Me Where? (University of Minnesota Press, 2017). "Almost anything can be turned into a good story later."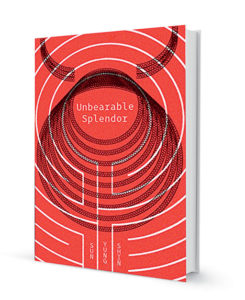 The dystopian science fiction fantasy films Blade Runner and Alien make cameo appearances in poet Sun Yung Shin's most recent collection, Unbearable Splendor (Coffee House Press, 2016), marking a fascination with robots and artificial intelligence that she traces back to reading Ray Bradbury's The Veldt. "It's a story I read as a kid that has stayed with me my whole life in a deep way," says Shin '95, who won a 2017 Minnesota Book Award for Poetry. "In that story, there is an 'intelligent' house to which the parents have abdicated most of their child-rearing responsibilities, to their demise. It's wicked, told very economically, and has a vicious vision of children. Even though it's not an anti-colonial story on purpose, I think it carries an indictment of colonialism and of the idiocy of our alienated and highly technological times."
---
Screenwriter and novelist Shawn Otto '84 invented his own major at Macalester—a mixture of neuroscience, psychology, and theology that provided him with just the right preparation for writing The War on Science: Who's Waging It, Why It Matters, What We Can Do About It (Milkweed Editions, 2016), which won this year's Minnesota Book Award for Nonfiction.
"I should probably take the opportunity to personally thank Donald Trump for helping the book sell," says Otto, who is married to Minnesota state auditor Rebecca Otto '85. "If we don't have a grasp of the idea of objective reality then we no longer have a common way of resolving different arguments of fact, and where that ultimately leads is arguments being solved by the person with the biggest stick, the biggest megaphone, or the biggest wallet."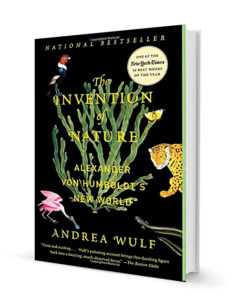 While "alternative facts" now dominate today's headlines, Otto has been ruminating on these themes for years, particularly after reading Carl Sagan's The Demon-Haunted World: Science as a Candle in the Dark, a 1995 bestseller in which the astrophysicist challenged lay readers to bring a "baloney detection kit" and other critical thinking skills to specious claims, questionable statistics, and even crop circles. "In some ways, my book is a continuation of that idea, but with a 180-page bibliography," says Otto, who also recommends The Invention of Nature, Andrea Wulf's biography of the famous—and now nearly forgotten—scientist Alexander von Humboldt. "Science and art are very similar to one another, so I get jazzed by books that look at both sides of that story."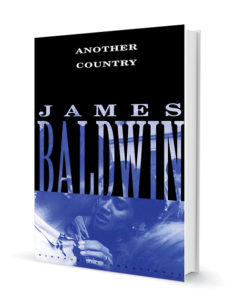 A self-described "Baldwin-phile," who developed a play about James Baldwin's approach to writing Giovanni's Room, Harry Waters Jr., associate professor and chair of Macalester's Theater and Dance Department, says the title he returns to most is Another Country. "James Baldwin is writing about a multiracial community in New York that's also very sexualized, which is something that people weren't writing about in the '50s and '60s. You didn't talk about falling in love with someone of another race, which may be why that one is so disturbingly vital to me," he says. "Being a person of color in America, I want to find where I fit or where I'm outside, so with Baldwin I understand how we're complicated, but we can also exist within this melange of American stories. Like great theater, good literature puts you in a place that you can't control, and you just have to listen."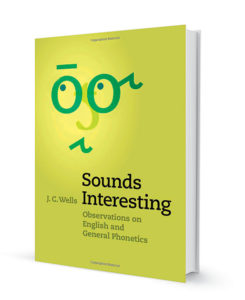 Whether they're being drafted by the feds to find out why the aliens have landed in Hollywood's Arrival or landing real-life job offers from Google and other translation tech firms, "linguists definitely seem to be having a moment," says associate professor Christina Esposito, chair of the linguistics department. To find out why, she recommends Sounds Interesting, a selection of blog musings by retired British phonetician J.C. Wells, which explores the many idiosyncratic pronunciations of English words (including the particular sound Homer Simpson makes to express despair, annoyance, and everything in between). "It's a very fun book to introduce to my classes because it starts you thinking about why you say a word one way, and other people say it another," Esposito says. "It doesn't start arguments, but it does start some great discussions about where we're all from and why we make the sounds we make."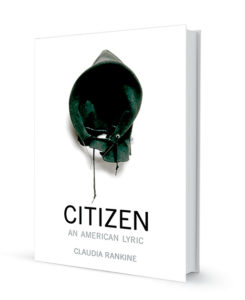 While a student at Macalester, Jeff Shotts '96 turned the poetry aisle of the Hungry Mind Bookstore into his own satellite classroom—the ideal training ground for his future as executive editor of Graywolf Press. "I'd have to say the book that changed me most is also one that we published—Claudia Rankine's Citizen: An American Lyric," an award-winning collection of poems, prose, and imagery that was shortlisted on dozens of "Best of" lists in 2015. Not only did the book come out just as the Black Lives Matter movement was gaining force, Shotts says, "Rankine is an extraordinary writer who is driving a national conversation about race in this country in a very artful and visceral way."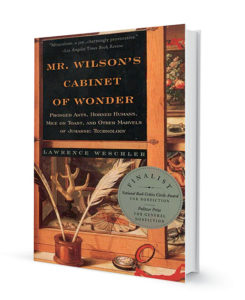 Associate professor Sarah Boyer did her biology training at Harvard's Museum of Comparative Biology, a professional background that makes her particularly susceptible to Mr. Wilson's Cabinet of Wonder, Lawrence Weschler's nonfiction volume about L.A.'s Museum of Jurassic Technology. "At first glance, it looks like an old-fashioned cabinets of curiosity-style natural history museum, but—as you might guess from the name—there's more going on," says Boyer. "Some of the displays are of natural history phenomena that seem made up and fanciful but are actually real, and other displays seem real but are totally made up, so it creates this magical sense of uncertainty about what's real and isn't, what's true and isn't. It's one of my favorite places in the world, and this book is all about the guy who created it."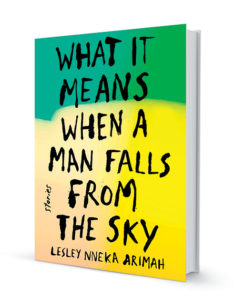 A freshman seminar encounter with Jonathan Kozol's Savage Inequalities set Britt Udesen '98 on her lifelong path. "It really changed the way I wanted to live my life, and I've worked in arts education and nonprofits arts education since the day I left Macalester," says Udesen. Currently executive director of Minneapolis's Loft Literary Center, Udesen says that life-changing books have become part of her everyday life. "But the latest one that knocked my socks off was What it Means When A Man Falls from the Sky, the blockbuster debut from Minneapolis writer Lesley Nneka Arimah, whose short stories are "almost brutal in their precision and full of such imagery that once you read it, you'll carry with you. It made me late to work, I couldn't breathe while I was reading it—it's just stunning."
---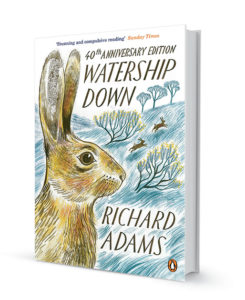 Editor and publisher Megan Tingley '86 knows what she hopes to find in the manuscripts that cross her desk at Little, Brown Books for Young Readers, where she serves as Executive Vice President of Hachette Book Group USA, Inc. "The word I most want to use to describe the books I love is devastating. Isn't that funny? I guess that's how I like to feel when I read a book—devastated."
The top editor behind such blockbuster series as Twilight and The Mysterious Benedict Society, Tingley recommends these titles: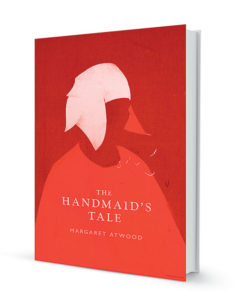 "I read Watership Down by Richard Adams in 7th or 8th grade and was absolutely obsessed—probably the way kids feel about Harry Potter now. I think it hit my brain at the perfect time: I was ready to be challenged by some big ideas yet I was still a kid who loved animals, so this story hit a strong emotional chord for me. I read it several times and even named my pet rabbit, Blackberry, after one of the characters. I have a feeling if I read it now it might not have the same effect, but I think the themes are likely just as relevant today.
"The Handmaid's Tale by Margaret Atwood is profoundly meaningful for me on many levels. It was one of the first books that all my friends—male and female—read and discussed passionately. It hit at just the right time in my life and in the world and was so original and important. It introduced me to the notion that science fiction (a genre I resisted) doesn't have to take place in outer space and can have immense emotional resonance. It was one of those books that sparked many intense bonds: 'Did you read The Handmaid's Tale? What did you think of it?'
"Katherine Boo's Behind the Beautiful Forevers: Life, Death, and Hope in a Mumbai Undercity and Random Family: Love, Drugs, Trouble and Coming of Age in the Bronx by Adrian Nicole LeBlanc are exceptional examples of one of my favorite genres— narrative nonfiction. I love learning about other people's lives and the forces that shape them. The characters and details are so vividly observed in these books that you feel as if you are watching a documentary film.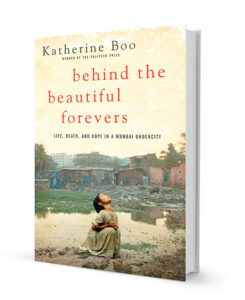 "This is a bit of a cheat, but publishing The Absolutely True Diary of a Part-Time Indian, Sherman Alexie's National Book Award-winning young adult novel, was life-changing for me, and many teen's lives have been changed from reading it. I'm so proud of it! It is required reading in many middle and high schools across the country, but is also one of the most banned books in America. This summer we published his memoir for adults, You Don't Have to Say You Love Me, and it is simply stunning. Nobody makes me laugh and cry and think as much as Sherman.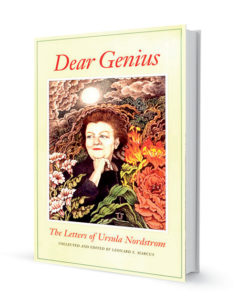 "Two books that were inspiring and informative to me as I began my career as an editor were Editor to Author: The Letters of Maxwell Perkins and Dear Genius: The Letters of Ursula Nordstrom. Now that we correspond via email, the traditional editorial letter may be becoming an endangered species. Whether you are in the publishing business or not, I think it's worth reading these collections for a rare glimpse at the intimate relationship between author and editor and the mysterious editorial process.
"Charlotte's Web by E.B. White and Revolutionary Road by Richard Yates are the two exquisitely written and expertly crafted novels I recommend to aspiring writers as well as fellow readers. A master class in the power of succinct prose."
---
Laura Billings Coleman recommends A Constellation of Vital Phenomena by Anthony Marra, How to Live: Or The Life of Montaigne by Sarah Bakewell, and Elizabeth Zimmermann's The Opinionated Knitter.