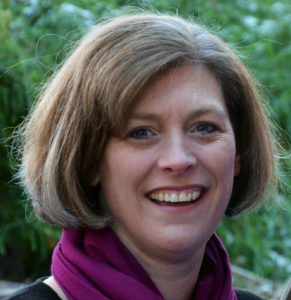 St. Paul, Minn. – Julie Hurbanis has been named Assistant Vice President for Marketing and Communications at Macalester College. She comes to Macalester with 20 years of public relations and integrated marketing leadership experience, working with corporate and nonprofit clients.
At Macalester, Hurbanis will supervise the communications and public relations team of 13 and oversee Macalester's marketing initiatives, externally focused web content, media relations, publications, social media, and special events. She will also serve as the college spokesperson and advise the President and other key officials.
"Julie emerged from an exceptionally strong candidate pool due to her leadership skills, strategic mindset and extensive experience in marketing and communications," said Vice President for Advancement, Andrew Brown. "We are delighted to have her join our team."
Most recently, Hurbanis was the chief operating officer at World Savvy, a national organization that works with K-12 teachers and education leaders to prepare students to be global citizens.
"I believe deeply in Macalester's mission, and through my past work, experienced firsthand how the college inspires and changes lives," said Hurbanis. "I'm excited to be joining Macalester, and to have the opportunity to help impact its future success."
Previously, Hurbanis was executive vice president at Weber Shandwick, Minneapolis, a leading global public relations firm. During her 15 years there as a consumer marketing team leader, she led strategy and integrated campaign development, measurement and evaluation, consumer education, executive visibility and social impact programs for a wide range of multi-disciplinary client teams.
Hurbanis has a bachelor of science degree from DePauw University and began her career teaching English in Japan.
She will begin her new position at Macalester on September 5.