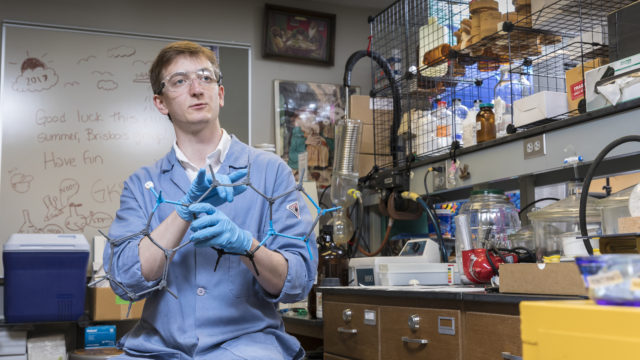 "The possibility for unanticipated outcomes keeps me on my toes, always ready for things to go wrong in a beautiful, interesting way." —Scott Pedersen '18
Scott Pedersen '18
Far Hills, New Jersey
Chemistry, Applied Mathematics and Statistics
The possibility for things to go wrong and give you something unexpected keeps research fun and interesting every day. Multiple times over the past two summers in Professor Brisbois's group we didn't make our desired products, but rather stumbled upon a new, synthetically interesting, and potentially useful result.
I conducted research in synthetic organic chemistry, developing the tools that other chemists can use in the synthesis of pharmaceuticals or other projects. Specifically, I worked on optimizing the formation of an unexpected product from last year. By modifying the structure of our starting material, and adjusting the reaction conditions, we hope to optimize the production of this unique chemical structure while gaining insight into the reaction mechanism.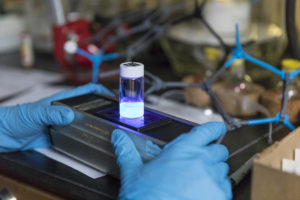 The possibility for unanticipated outcomes keeps me on my toes, always ready for things to go wrong in a beautiful, interesting way. This year, as a senior, I am continuing this research as my honors project.
There are 11 chemistry majors in my graduating class, so we get to know our professors and each other extremely well. This results in a great sense of community filled with collaboration, especially in the summer. Another student is always ready to listen to what you have to say about your research, which can be really helpful when you're stuck and don't know what to try next.
After graduation, my plan is to work in the chemical industry before applying to chemistry PhD programs for the following year.
Scott's research was funded by a Beltmann Undergraduate Research Fellowship.