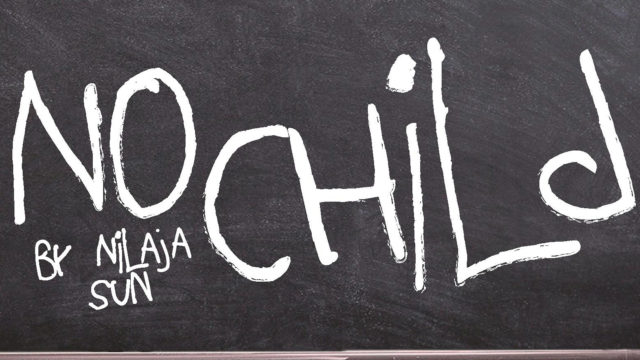 St. Paul, Minn. – The Macalester College Theatre and Dance Department presents Nilaja Sun's No Child. Performances are 6:30 pm, Friday, October 13 and 6:30 and 9:30 pm, Saturday, October 14, Black Box Studio Theater, in the basement of the Theatre Building, 130 Macalester Street, St. Paul, Minn. For ticket information call 651-696-6359 or go online at macalester.edu/boxoffice. A talkback session will follow the October 13th performance. Tickets: General Admission $7, Student Reserved Tickets $2, ACTC Faculty & Staff, free, Senior (age 62+) $5.
Adult Content – No Children under the age of 13 please.
Nilaja Sun's No Child follows the story of a visiting teacher in a 10th grade classroom at a high school in the Bronx. The one-person play includes 16 characters, a mixture of students, teachers, and administration. The play was created by Sun based on her eight-year experience with arts education in New York City schools. The story is narrated by the school's longtime janitor. Pillsbury House Theatre co-artistic director and Macalester alumna Faye M. Price is the guest director.
The play is the senior capstone project of Niara Williams '18, and is designed by Ming Lian '19, Richard Graham '19, Charlotte Houghton '20, and Fiona Shaw '18.