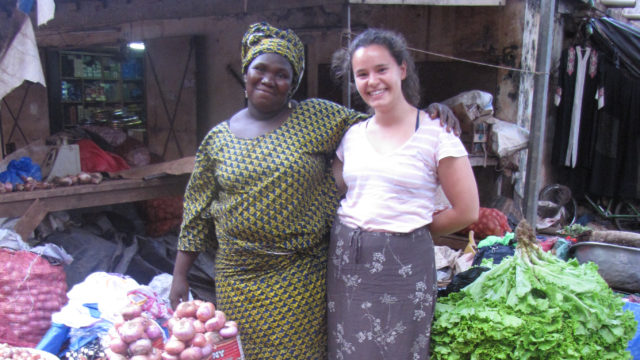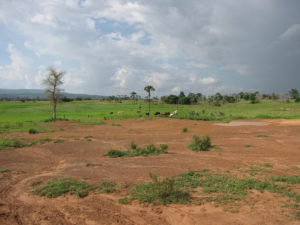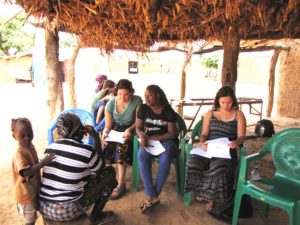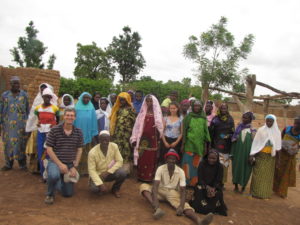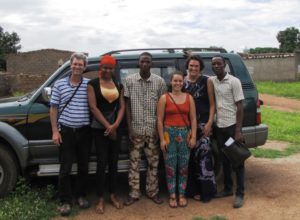 By Alexandra McLaughlin '16
Over the summer, two Macalester geography students and Professor Bill Moseley traveled to Burkina Faso to interview 180 women across five villages. With the support of a National Science Foundation grant, Moseley was investigating how improved rice varieties, and a more commercial orientation, positively or negatively impacts the food security and dietary diversity of women. A grant from the Womadix Fund supported the students working with Moseley.
Village chiefs welcomed the students into their homes, giving them peanuts, onions, and melons. "Once, even a chicken," said Julia Morgan '18 (Seattle). In addition to helping Moseley with fieldwork, they conducted their own research for their honors theses in geography.
Morgan examined how wild food collection—or foraging—affects food security. In addition to growing crops, people collect leaves, fruit, nuts, and insects. "Traditionally, the focus has been on improving agricultural output and nutrition education to lessen malnutrition," she said. "However, looking into how people can access important nutrients and calories while using resources already found in their environment could prove even more useful."
Increasingly commercialized agriculture could disrupt those wild foods that are so crucial to dietary diversity, according to Moseley.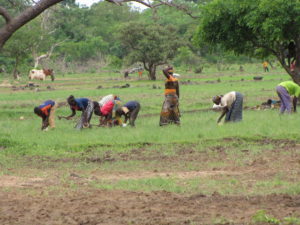 Millie Varley '18 (Stuart, Iowa) investigated the empowerment of female farmers. Research assistants translated the questions from French to either Dioula, Moore, or Gouen. Translator Melanie Ouedraogo worked with them in two villages. "She was integral to completing our research as well as a fabulous friend who made Julia and me feel at home," said Varley.
Morgan was surprised by how safe she felt. "I definitely fell into the media-woven trap of believing that African countries aren't very safe and women are frequently harassed, particularly when they are white," she said. "Burkina is remarkably safe and peaceful. I could count on one hand the times I was harassed."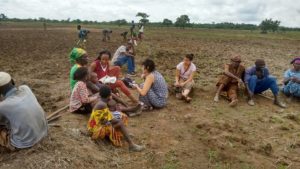 Moseley emphasized the generosity of the Womadix Fund, which could generate research that impacts policy. Long term, "it builds a new generation of scholars to help marginalized people in a global food system," said Moseley, who is director of Macalester's new concentration in Food, Agriculture, and Society, as well as professor of geography.
Their experience in Burkina Faso has informed both students' future plans. Varley is applying for the Peace Corps next year; Morgan is dedicated to learning more about Burkina's culture and environment. "The world feels full of distressing and terrible problems that will take forever to be fixed, but I'd feel much more useful using what influence I have to improve at least one village or neighborhood there when I come from a place that's just so incredibly wealthy," Morgan said. She's considering applying for a Fulbright, the Peace Corps, or a National Geographic Young Explorers Grant after graduation.