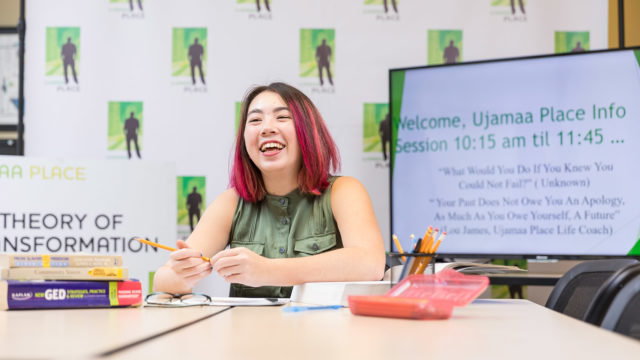 "In the end, your experience is going to be dependent on your supervisor. Are they passionate? Do they love what they do? Have they supervised and mentored folks before?

If so, hop on that as fast as you can." —Maddie Schumacher '19
Thanks to Macalester's metropolitan location, even during the semester, students have nearly infinite opportunities for internships, whatever their interests. Last year, more than 450 students participated in internships for credit. Here's a sampling of what they learned:
American studies major Maddie Schumacher '19 (Madison, Wis.) had read about Ujamaa Place in St. Paul, but it was the interview that sold her.
"When my interviewer—and future supervisor—first introduced himself, his passion and dedication to Ujamaa and the brothers who came there was immediately palpable. He's such an upbeat, smart guy, and as he told me about his path to Ujamaa I began to understand the deep investment he had in these men and the education he provided."
Ujamaa Place focuses on supporting young African American men who have experienced multiple barriers to stability, such as joblessness or past incarceration, to become strong, educated, employed, and prosperous members of the community. Ujamaa needed someone to evaluate their educational programs, including GED classes and skills needed for employment; Schumacher had program assessment experience from her summer with the federal Office of Minority Health in Washington, D.C. It was a perfect match.
She anticipated the discomfort of navigating unspoken boundaries as an intern, but quickly made friends: "The guys welcomed me, asked for my opinion, beat me in chess, and laughed at my jokes."
In the course of evaluating the programs, she attends classes with the Ujamaa men. "We have these incredibly real conversations," says Schumacher, "deep discussions that fill me up and keep me coming back for more. We talk about Black manhood, gentrification, Malcolm X and Martin Luther King Jr., self-determination, and self-doubt. I try to soak in as much as I can, before I come back to campus and the courses I'm actually enrolled for."
Internship advice: "In the end, your experience is going to be dependent on your supervisor. Are they passionate? Do they love what they do? Have they supervised and mentored folks before? If so, hop on that as fast as you can."
Fouad El Hamdouni '19 (Casablanca, Morocco) is majoring in computer science and economics and he found a great opportunity as a software developer intern at Stat-Ease in Minneapolis. Stat-Ease publishes Design-Expert, a software for statistical design and analysis of industrial experiments.
"It was definitely rewarding to intern at a small company," says El Hamdouni, "because I was able to work independently on my project for the majority of the time, while having immediate supervision when needed." He pushed himself to learn more, building on what he had learned about testing methods in his Macalester courses. "I worked on converting their database of tests from XML-based to Python-based ones and writing new ones to test edge cases and complicated designs."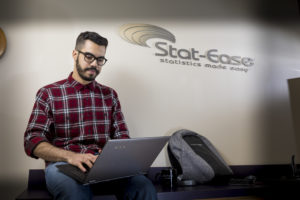 But El Hamdouni learned more than computer science: "The first day of my internship coincided with the first day of the holy month of Ramadan and fasting, which made it hard to maintain high levels of energy and focus during the first week. However, Stat-Ease was very supportive. I grew tremendously on a personal level because I had to adapt to a new office work style while maintaining a good balance between my internship and my other daily commitments and activities."
Internship advice: "Make use of all the resources that are available to you, including your friends, professors, the Career Development Center and the Internship Office staff."
Carmen Garson-Shumway '18 (Hilo, Hawai'i) was looking for a good career-exploration experience, but she also had another goal: spending her first summer on the U.S. mainland. An environmental studies major with a concentration in community and global health, she secured a "food and feed safety" position with the Minnesota Department of Agriculture in St. Paul. She learned a great deal about food safety, but also about the workings of government agencies and regulatory systems.
Garson-Shumway's independent project involved policy analysis about the use of marijuana in food products and how it should be regulated to preserve public health.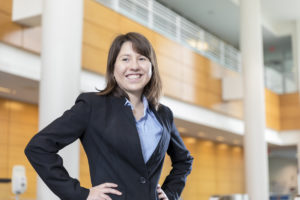 "I check state websites and news updates to stay up to date with the current marijuana policy around the country," she says. "Some days I do interviews; other days I do research and synthesize the information that I have gathered. It has been fascinating to learn about the interactions between state departments and the federal government as well as the varying interpretations of regulation and policy."
Her internship has reinforced her interest in environmental regulation and policy. Looking toward graduation, she plans to pursue a career in environmental health policy and regulation.
Internship advice: "Expect to perform tasks that are out of your comfort zone. I have been interviewing employees from different states about their marijuana policy and many times the people I am interviewing are directors of their division or policy supervisors who are experienced and very knowledgeable about the topic. Even when I don't feel qualified, I do each task to the best of my ability and it always works out."
For more than a year, Toan Thanh Doan '19 (Ho Chi Minh City and Quang Ngai City, Vietnam) has worked with Ananya Dance Theatre (ADT), combining the roles of dancer, stage manager, and administrative assistant.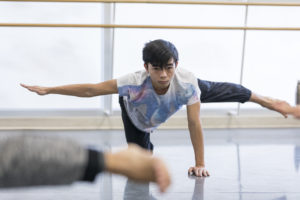 "I rehearse, but also step out to help with administrative tasks, sound cues, or whatever is needed," says Doan. "Rehearsal ends at 2:30 in the afternoon, when I hop on the Green Line from Minneapolis back to St. Paul."
Doan's weekend mornings begin with a two-hour physical warm-up, followed by developing and rehearsing the choreography for ADT's next show. The dance form, created by artistic director Ananya Chatterjea, brings together principles of classical Indian dance, yoga, and martial arts to give life to the stories of marginalized communities and women of color.
"Ananya Dance Theatre is not just a dance company, but a community of powerful artists and activists from all walks of life and a wide age range. We dance together, organize workshops, and talk about our life stories, which inspire the work. History, ancestry, power, resistance, bodies, community—I hear these words at Mac every day but really understand them through dance. It has been a very humbling experience!"
Doan is majoring in women's, gender, and sexuality studies and international studies. He is particularly interested in issues of gender equality and LGBT activism in his home country of Vietnam. The lessons he has learned about building community and activism as an artist inform his academic studies in a very concrete way.
"I get to see theories learned from women's, gender, and sexuality studies embodied on stage and in real life. Perhaps I will start my own dance company in Vietnam. Who knows? There are infinite possibilities, just like … dance."
Internship advice: "I have interned for different types of non-profits, and considered all of them experiments to test my interest. I keep asking myself during any internship: 'Do I see myself working in a space like this, for a cause like this?' That's the whole point of internships: to explore the gap between interest and practice."