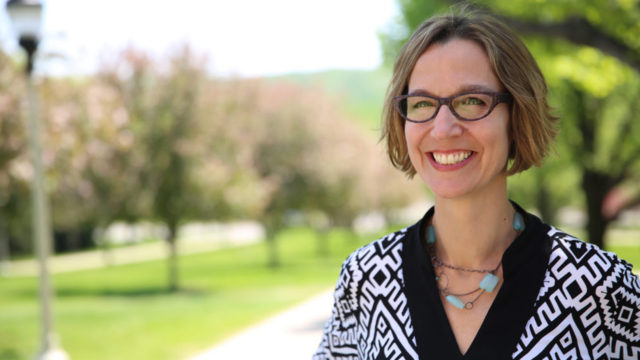 St. Paul, Minn. – The 37th Annual G. Theodore Mitau Endowed Lecture with Prof. Jill Locke is 4:45 p.m., Thursday, February 8 in the John B. Davis Lecture Hall, Ruth Stryker Dayton Campus Center, 1600 Grand Ave., St. Paul, Minn. The lecture, "The Trump Presidency and the Death of Shame," is free and open to the public. For more information, call 651-696-6290.
Jill Locke, Gustavus Adolphus College Professor of Political Science and Gender, Women, and Sexuality Studies teaches a range of courses in the history of political thought, democratic theory, and feminist theory. She has served as chair of the Political Science Department and is director of the Gender, Women, and Sexuality Studies program. Locke has published several articles, essays, and reviews and is co-editor of Feminist Interpretations of Alexis de Tocqueville (Pennsylvania State University Press, 2009) and the author of Democracy and the Death of Shame: Political Equality and Social Disturbance (Cambridge University Press, 2016).
She is currently working on a new project, tentatively titled Revolting Children about youth activism and the ways in which the figure of "the child" circulates in both political theory and activist politics. She is recipient of the 2017 Gustavus Adolphus College Faculty Scholarly Achievement Award. She has taught at Gustavus since 2000 holds a bachelor's degree from Whitman College and a doctorate in political science from Rutgers University.