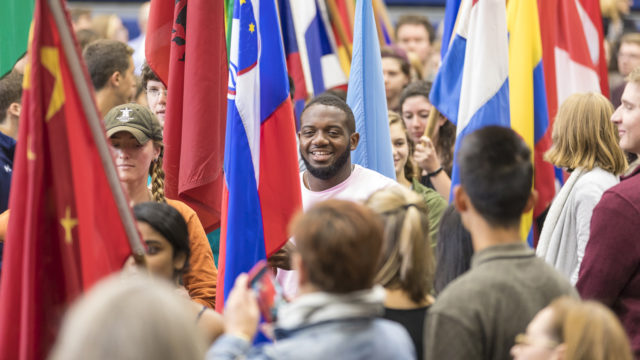 BY BRIAN ROSENBERG
Colleges, you might have noticed, are more or less perpetually trying to raise money.
As are museums, churches, orchestras, hospitals, public radio stations, social service organizations, and a wide range of other non-profits.
The reason for this is simple. We have decided in the United States that, relative to most other developed countries, the government will provide comparatively little funding for the arts, higher education, and other forms of social good. In return, the expectation is that those with the means to do so will give back to society through philanthropic support of the organizations about which they most care. This civic compact, perhaps unique in the world, relies upon our collective belief that the individual has a responsibility to the whole. For the most part—for the most part—it has worked pretty well.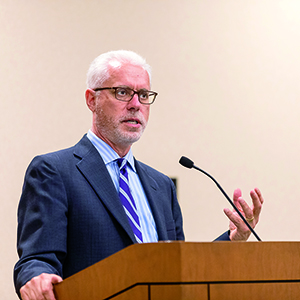 I am regularly taken aback when some people are surprised or even offended by this arrangement. The only reasonable alternatives are increased government support through increased taxes—not a popular idea, it seems fair to say—or the diminishment of things that distinguish and enrich an advanced society and, in the case of education, that drive our economy.
Which brings me, as you probably expected, to Macalester.
Soon we will be launching the public phase of a fundraising campaign, The Macalester Moment, whose goal will be to generate philanthropic support for the two central priorities of the college: access, as provided through financial aid, and academic excellence, as provided by our faculty and our many curricular and co-curricular programs.
I could not be more energized by this effort to raise funds in support of our work.
I also recognize that some might ask why a college with a healthy endowment and a high sticker price needs to raise money at all.
Macalester's endowment, while only about one-third the size of those at the wealthiest liberal arts colleges, is what allows us to provide both a first-rate education and generous financial aid to our students. It funds a substantial portion of our annual operating budget and enables us to be one of about 66 colleges and universities in the United States—out of more than 4,000—that meets the full financial need of every student we admit.
The income from the endowment does not, however, come close to covering our full financial aid budget. When I arrived at Macalester in 2003, the endowment draw exceeded the financial aid budget by about $7 million. In 2017, the financial aid budget exceeded the endowment draw by nearly $18 million. This is not due to poor investment performance but to a sharp increase in aid and—to be perfectly honest—to fundraising results that have for many years lagged behind those of our peers.
And as for that high sticker price: only about one in five of our students actually pays it. The rest receive financial aid from the college. Two-thirds of every dollar we spend aside from financial aid goes to compensate the people who work at Macalester and the rest to pay for things like laboratories, departmental budgets, and the electric bill. I wish, in some ways, that there were many examples of waste, since it would be easier to reduce costs, but the truth is that there are not. High-contact, high-quality education is expensive to provide.
And so we raise money: to grow our endowment, to support financial aid, to strengthen our programs, to keep our facilities safe and up to date. We raise money so that we can continue to be Macalester.
Virtually every student who has passed through Macalester has benefited in one way or another from the generosity of others: in the form of financial aid, or a splendid teacher, or study abroad, or an innovative program. We want to ensure that students five and ten and twenty-five years from now have the same opportunity.
Those of us who are privileged enough to seek financial support for Macalester do so not with reluctance, but with passion and pride and a profound belief in the necessity of this institution. We are keeping vital a college with an admirable mission—academic excellence, internationalism, multiculturalism, service to society—and thereby helping to create what we envision so often on campus: a more just and peaceful world. There is no higher calling, especially at this moment in time.
Our hope is that you agree.
Brian Rosenberg is president of Macalester College.
This fall, we will launch The Macalester Moment campaign. Visit macalester.edu/macalestermoment to join us at the public launch on Oct. 4 or learn more about the campaign.