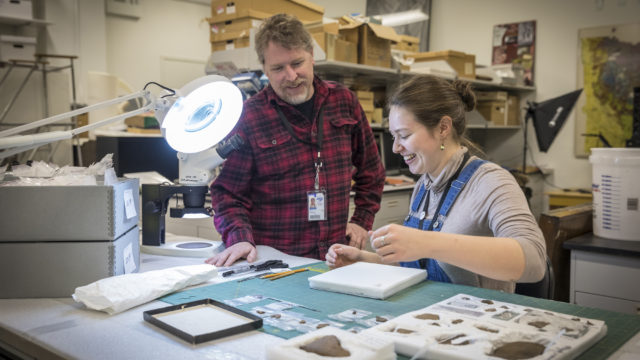 Abby Thomsen '20 (Sacramento, Calif.)
Since connecting with the Science Museum of Minnesota and their curator of archaeology through a course at Mac, I have had the opportunity to work on multiple excavations with the museum. I helped excavate artifacts from a site south of Macalester's Ordway Field Station, and I have been examining lithic fragments from an Oneota site in Goodhue County to identify raw material types and to see if they are tools or chipping debris. Part of my role also includes labeling and photographing artifacts, analyzing data, and writing a report for the state.
Learn more about her internship experience at the science museum's blog, Plugged in.