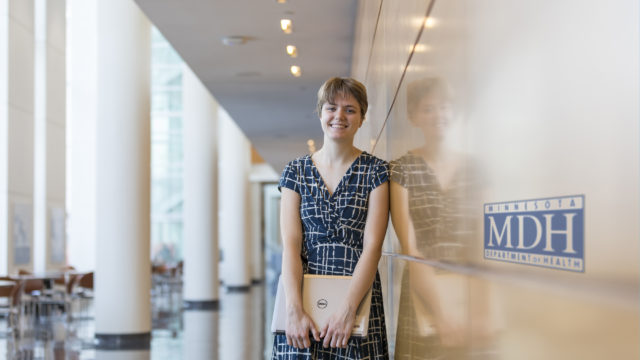 At Mac, hundreds of opportunities to put classroom knowledge into action wait right outside your door.
Rebecca Krasky '19 (Minneapolis)
Minnesota Department of Health
"I want to do everything I can to build a society that is more just, equitable, and resilient to climate disruption."
I currently intern with the Minnesota Climate & Health Program at the Minnesota Department of Health (MDH). Our program works to understand how climate change is affecting the health of Minnesotans, and to communicate our findings to public health officials, emergency managers, and the broader public.
Through my double majors in geography and environmental studies and one of the courses I took last spring, "Environment, Health, and Society," I developed an interest in the interactions between climate change and human health. Last summer while volunteering, I connected with Mac grad Kara Dennis '12, a hydrologist in MDH's Environmental Health division, who helped me get this internship with the Minnesota Climate & Health Program.
My main project is doing research to prepare for a climate and health story project that our program is starting this year. I'm investigating what other organizations have done in similar story projects and putting together a list of recommendations for our project should incorporate. I'm also using social media to communicate climate and health information to the public.
After I graduate from Macalester, I hope to work in the nonprofit or government sector, advocating for equitable solutions to climate change and other intersectional issues. This internship has given me another angle with which to understand the impacts of climate change on human communities, and even more certainty that either in my personal activism or career, quite possibly both, I want to do everything I can to build a society that is more just, equitable, and resilient to climate disruption.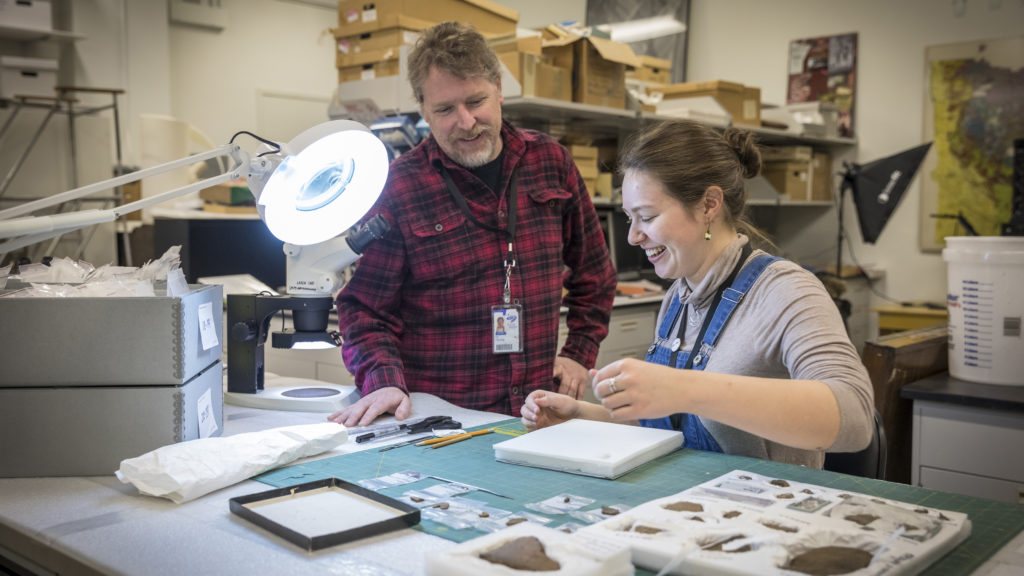 Abby Thomsen '20 (Sacramento, Calif.)
Science Museum of Minnesota
Since connecting with the Science Museum of Minnesota and their curator of archaeology through a course at Mac, I have had the opportunity to work on multiple excavations with the museum. I helped excavate artifacts from a site south of Macalester's Ordway Field Station, and I have been examining lithic fragments from an Oneota site in Goodhue County to identify raw material types and to see if they are tools or chipping debris. Part of my role also includes labeling and photographing artifacts, analyzing data, and writing a report for the state.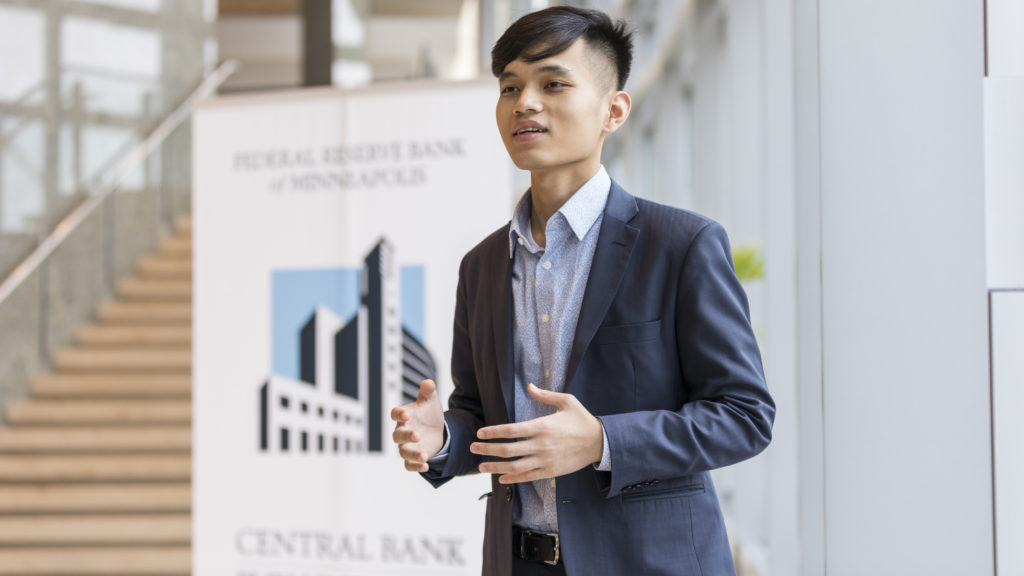 Jensen Vu '19 (Hanoi, Vietnam)
Federal Reserve Bank
I have worked as a business analyst intern with the Federal Reserve Bank of Minneapolis since summer 2018, lately conducting research and presenting my findings to the department on various new policy initiatives. Working at the bank allows me to use all my skills—as a triple major in economics, political science, and philosophy—to solve problems at the nexus of economics and policy using both my qualitative and quantitative reasoning skills. This internship has taught me to think critically, conduct good research, and, most importantly, show up to work professionally.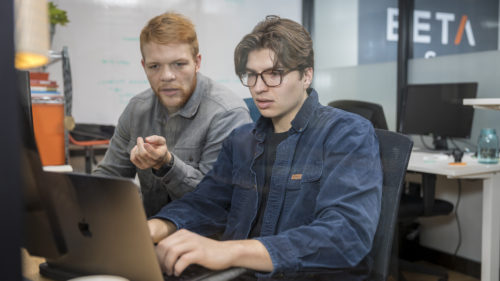 Ethan Moskal '20 (Chicago)
Beta
For the past few months I've been an intern at Beta, a start-up incubator in downtown Minneapolis. As an operations intern, my duties include managing communication and outreach, vendor relationships, and helping to promote and organize Beta's biannual showcase—like a science fair for start-ups—during Twin Cities Startup Week. I don't know where I'll end up in five years, but the collaborative problem solving and interesting projects of the start-up scene has me excited for the future.