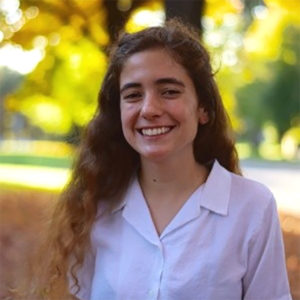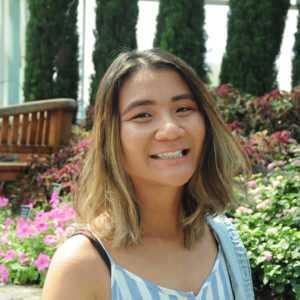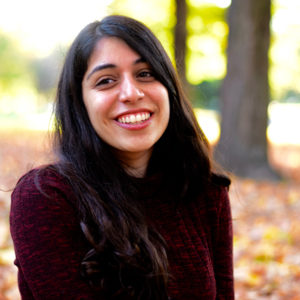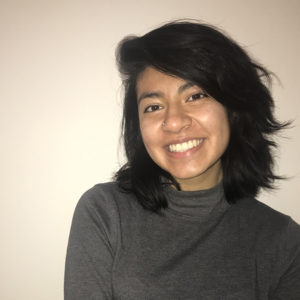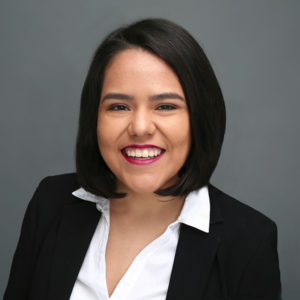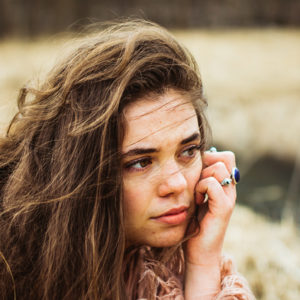 St. Paul, Minn. – Kaitlyn Campbell '20, from Isanti, Minn., Jennifer Eng '20, of San Francisco, Calif., Roni Margalit '20, from Foster City, Calif., Susanna Morales '20, from Minneapolis, Minn., Denise Rodriguez '20, Carpentersville, Ill., Ikran Sheikh-Mursal '20, from Shakopee, Minn., and Amber Stuedell '21, Monona, Wis., have all received the Benjamin A. Gilman International Scholarship to study abroad this spring.
The seven are part of the 844 American undergraduate students from 335 colleges and universities across the United States selected to receive this award to study abroad spring 2019.
The Congressionally funded Gilman Program broadens the U.S. student population studying and interning abroad by providing scholarships to outstanding undergraduate Pell Grant recipients who, due to financial constraints, might not otherwise study abroad.  Since the program's establishment in 2001, over 1,300 U.S. institutions have sent more than 28,000 Gilman scholars who represent the rich diversity of the United States to 145 countries around the globe.
Campbell will be in Denmark taking a course about clinical aspects of human health and disease that utilizes a hospital setting as a learning environment. She'll also be working at a breast cancer research lab, and when she can, traveling as much as possible. After Macalester, the Biology major plans to go to medical school but will "take two years off to work either in a lab or a public health non-profit while studying for the MCAT."
For Eng, who's going to Singapore, the Gilman will allow her to implement the project in the service portion of the scholarship, which will largely frame her time abroad. "When I study abroad, I will be taking classes that are rarely offered at Macalester and learn about material that is not based on a Eurocentric framework," said Eng. "A professor at the university I will be attending has done lots of research on the same topic as my capstone, so I intend on reaching out to her while I'm there." Once she graduates, the Economics major will most likely work in financial services or consulting.
Margalit, a double major in Educational Studies and Sociology, will be in Bolivia, enrolled in a SIT (School for International Training) program that "has a set curriculum and independent study in the thematic focus of multiculturalism, globalization, and social change," said Margalit. "We'll largely be focusing on environmental sustainability and indigenous ways of knowing present in Cochabamba, Bolivia." When she's not in class, Margalit will travel to different regions throughout Bolivia. Although she's not sure what she'll do immediately after graduation, eventually, she'd like to be a high school literature teacher.
Morales will be studying abroad in Bolivia. The Latin American Studies and Sociology double major will take classes with her program and visit various cities in the country as well. "Towards the end of the semester, I will have the opportunity to conduct research," Morales said. After her time at Macalester, "I plan to take a year off to work, then attend graduate school."
Rodriguez, a double major in economics and Mathematics who will be in Singapore, spoke of the importance of receiving this scholarship. "The Gilman gives me the chance to pursue an education abroad and further supports the need to see more Latinx representation in spaces that seldom see my identity." Once there, she'll attend NTU in Singapore (Nanyang Technological University). After Macalester, Rodriguez hopes to work in a white-collar position "to gain financial stability while using the academic and ethical lessons I have learned from Macalester." She would like to create more economic empowerment avenues for the Latinx and Black communities she grew up with. "Whether it be through effective non-profit or pro bono work, supporting these communities is essential for their economic mobility."
Sheikh-Mursal will be in Jordan, focusing on Arabic and Middle Eastern Studies while studying Arabic in an immersive environment. "Through this program," said Sheikh-Mursal, "I can potentially intern at a local non-profit, visit Jordan's archeological sites, and collaborate with local university students." While there, she intends to study Jordan's public health infrastructure by taking a class on water scarcity. After Macalester where she's a double major in Classics and International Studies, she hopes to attend graduate school to study public health.
Stuedell, a Psychology major, will be studying in both Denmark and Italy. "I'll have an internship in the realm of positive psychology and learn Danish," she said. Once Stuedell graduates, she plans to teach English abroad.
The seven Gilman International Scholarship students will receive awards ranging from $2500 to $5000.
The Gilman Program is sponsored by the U.S. Department of State's Bureau of Educational and Cultural Affairs and is supported in its implementation by the Institute of International Education (IIE).
Learn more about Macalester College at macalester.edu.