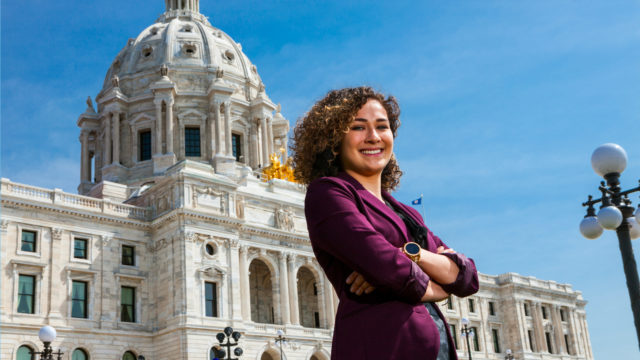 XIMENA SILVA-AVILA '20
Tuscon, Arizona
Mathematics, Political Science
Macalester's location really made my internship possible. Because Mac is right on an A-Line stop, taking the bus to the light rail was easy and I quickly became accustomed to reading on the metro.
I wanted to interact with elected officials and understand how and why they make the decisions they do, understand more of the process and see how I could make a difference. I'll never forget the lessons learned from Senator Patricia Torres Ray.
Internships are a great way to start building your resume, expand your view of industry, learn about yourself and build meaningful professional and personal relationships.
I found having an internship at the state capitol forced me to translate political theory to my actual experience. It also gave me a deeper appreciation for the theory that I had learned in my Legislative Politics class and other political science classes."