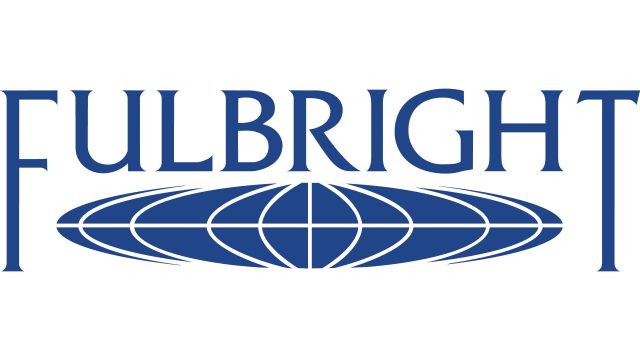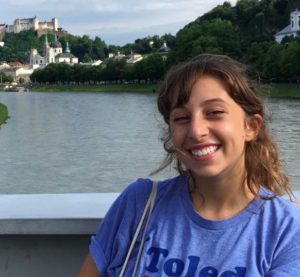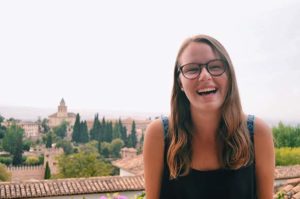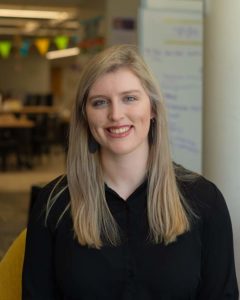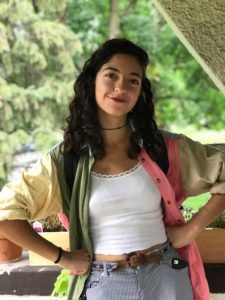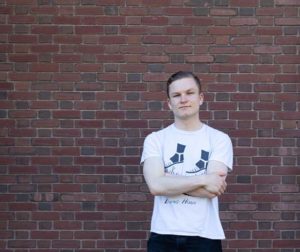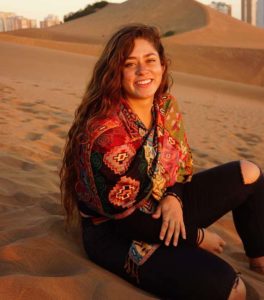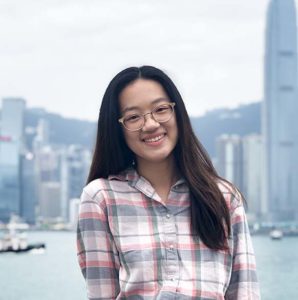 St. Paul, Minn. –  Eight Macalester seniors from the class of 2019 have received Fulbright scholarships. Alec Beatty received an English Teaching Assistant (ETA) Fulbright to Kosovo, Alia Benedict received a Research/Study Grant to Germany, Mirella Greenberg received an ETA to Spain, Margot Robison received an ETA to Germany, Alana Schreiber received an ETA to Malaysia, Daniel Szetela received an ETA to Russia, Chelsea Valdez-Gutierrez received an ETA to Brazil, and Rachel Wong received an ETA to Taiwan.
Alec Beatty received an ETA to Kosovo.  A Political Science major and History Minor from Topeka, Kan., Beatty will provide English Language assistance to junior high/high school level students in Kosovo, a country situated in the Balkan region of Europe. It has been 20 years since Kosovo experienced a devastating war with Serbian paramilitaries. Also, Kosovo is still not fully recognized as a sovereign nation within the international community. "While culture and customs will obviously be important, learning about how Kosovars view themselves will be particularly interesting," said Beatty. "Identity has historically been driven by ethnicity within the state, and it will be fascinating to hopefully learn how geopolitical and historical factors play into that identity and if any changes are leading to a stronger Kosovar identity." When Beatty finishes his Fulbright, his plan is to attend graduate school in educational or athletic administration.
Alia Benedict from Manchester, Mich., who majored in Biology with a minor in German Studies, received a Research/Study Grant to Germany.  Benedict is appreciative that she can continue studying Biology and German Studies simultaneously and have the ability to conduct research on a global scale and engage in partnerships with fellow students, researchers, and professors from different backgrounds. "Under the supervision of Dr. Jürgen Geist at the Technical University of Munich (TUM) in Munich, Germany, I will study the larval interactions between the invasive Chinese pond mussel (Sinanodonta woodiana) and the endangered common duck mussel (Anodonta anatina)," she said. "I will work with members of Dr. Geist's research team to conduct laboratory larval infestations of fish hosts, with the goal of determining how primary exposure of invasive S. woodiana larvae to host fish affects the viability and metamorphic success of native A. anatina larvae. Understanding the process by which S. woodiana larvae interacts with host fish and impacts the viability of native larvae could reveal more effective management strategies for protecting native mussel populations while also managing the destructive spread of S. woodiana throughout Europe."  After her Fulbright, Benedict hopes to pursue a graduate degree either in the United States or abroad. "I think the most exciting thing about my upcoming Fulbright year is that I'm not sure where it will take me next."
Mirella Greenberg, a Psychology major with a minor in Educational Studies and a Concentration in Human Rights and Humanitarianism, received an ETA to Spain. Originally from Cambridge, Mass., she will assist in bilingual English/Spanish classrooms and prepare high school students for the Global Classrooms: Model United Nations Program in Madrid, which will include helping students with their language skills primarily in English classrooms, and giving English instruction to teachers and staff. "Through my work with the Model UN program, students will cultivate skills, enrich their knowledge of international affairs, and improve their English through dynamic competition with other students in Spain." When she's not teaching, she'd like to interact with refugee and immigrant populations in Madrid, potentially through a bridging organization that brings her students together with local refugee communities.  After finishing her Fulbright, "I hope to continue working for and with immigrant and refugee communities, whether in the resettlement process back in the United States or in some other capacity," Greenberg said. Regardless, she'll continue to hone her Spanish skills to work with Spanish-speaking populations and advocate for human rights in whatever field she chooses.
Margot Robison from Kansas City, Mo., received an ETA to Germany. The Economics major, with a concentration in Community and Global Health, will spend 10 months in a German school in the Nordrhein-Westphalen region assisting students with English language learning and providing them with an American perspective of U.S. culture. "In my free time, I plan to immerse myself in the local public health community by volunteering with organizations that help underserved minority and refugee populations," Robison said. During her Fulbright, she not only hopes to improve her German and learn how to better communicate across cultures, but also hopes "to gain a first-hand perspective on how Germany's diverse population has affected German identities." When she finishes her Fulbright, she'd like to work for a couple years before pursuing a Master's in Public Health.
Alana Schreiber, from Montclair, N.J., received an ETA to Malaysia. An International Studies Major with a double minor in Studio Art and Media and Cultural Studies, Schreiber will be working as an English Teaching Assistant at a secondary school, most likely in a rural village, and assisting students in extracurricular activities. "As a teacher, I want to teach my students how to learn," Schreiber said. "My mother is a learning specialist who focuses on successful strategies for learning. I hope to employ her methods of teaching in my classroom so that I not only teach my students basic academics, but also teach them long-lasting methods for affective learning." Schreiber wants to learn more about Malaysia's diverse history, gain some knowledge of whichever language is spoken in her region, and learn more about Penang, Malaysia's historically Jewish region. After she finishes her Fulbright she'd like to work in public radio or documentary film. "While these career paths are seemingly unrelated to the Fulbright, my journalist father has always told me not to study journalism, but to study the world, so that I have something to report about." Schreiber hopes to collect more global stories during her time in Malaysia and bring those stories to whatever career she chooses.
Daniel Szetela received an ETA to Russia. A double major in Political Science and Russian Studies from Acton, Mass., Szetela will be teaching English at a university in Russia, which will consist both of language teaching and cultural education about life in the United States, and he hopes to develop his teaching skills to more effectively and engagingly convey material to students. While in Russia, he has several learning objectives. "I want to improve my Russian language skills, as learning Russian has been one of the most important aspects of my Macalester experience," Szetela said. He wants to better understand what Russian life is like, which he first experienced when he studied abroad in Saint Petersburg last spring, and he'd like to learn more about and participate in Russia's music scenes. In the short term after his Fulbright, "I can see myself working in local or national politics, education, or for a non-profit," Szetela said. "In the long term, my goal is to join the U.S. Foreign Service."
Chelsea Valdez-Gutierrez received an ETA to Brazil. A Spanish major with minors in Sociology and Data Science, Valdez-Gutierrez will be teaching English to college age students and "working with at-risk youth or any organization that works with children to offer them support and opportunities," she said. Originally from Azusa, Calif., Valdez-Gutierrez hopes to develop her Portuguese skills and learn more about the culture and the realities that one does not see or fully understand when they visit a new country. She wants to experience the good and the bad. "The good, in order to appreciate and take advantage of my time there, and the bad, to see what change needs to be done in order to move forward together," Valdez-Gutierrez said. When she finishes her Fulbright, she's planning to attend graduate school, most likely in Psychology. Ultimately, she wants to work with at-risk youth, as a school counselor or social worker.
Rachel Wong received an ETA to Taiwan. She's an International Studies major, with minors in Asian Studies and Geography, from Avondale Estates, Ga. Wong feels a Fulbright will improve her intercultural competence, and combined with other Department of State scholarships, such as the Benjamin A. Gilman International Scholarship, she'll have an opportunity to travel abroad to engage in cultural diplomacy. "I have no doubt that my Fulbright award will continue cultivating and nurturing my interest in a career in international affairs, and perhaps a career in the US Foreign Service," Wong said. For her Fulbright, she will be in Yunlin County in central Taiwan and hopes to be placed at an elementary school. "As someone who immigrated to the United States at age eight, I'm hoping that I can use my personal experience with a language barrier to connect with students that I teach," Wong said. She wants to learn about America's presence and reputation abroad as a global hegemon. And, she'd like to relearn Mandarin Chinese – she's a native Cantonese speaker – and the Traditional Chinese writing system. After her Fulbright year, she hopes to work in a think tank in Washington, DC, and will then begin her Master's of Arts in Law and Diplomacy at Tuft University's Fletcher School in September 2021.