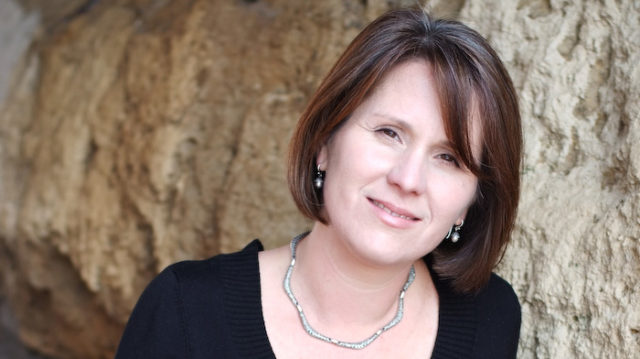 St. Paul, Minn. – The American Council on Education (ACE) has announced that Dianna Shandy, Associate Dean, Kofi Annan Institute for Global Citizenship and Professor of Anthropology, has been named an ACE Fellow for academic year 2019-20. Shandy is one of 39 Fellows selected this year.
Established in 1965, the ACE Fellows Program is designed to strengthen institutions and leadership in American higher education by identifying and preparing faculty and staff for senior positions in college and university administration through its distinctive and intensive nominator-driven, cohort-based mentorship model. More than 2,000 higher education leaders have participated in the ACE Fellows Program over the past five decades, with more than 80 percent of Fellows having gone on to serve as senior leaders of colleges and universities.
"I am honored and delighted to receive an ACE Fellowship that will provide me with new perspectives on how the landscape of higher education is changing and how institutions are creatively responding," said Shandy.
"During the 2019-20 academic year," she continued, "I will be immersed in observing and learning from what other institutions are doing. As an anthropologist, this opportunity to study a community much like my own seems a tremendous opportunity to learn and to bring new insights back to Macalester."
Shandy has taught in Macalester's anthropology department for 20 years. She has served as visiting faculty at the University of Cape Town, as a fellow at the Offices of the United Nations High Commissioner for Refugees in Geneva, Switzerland, and as an Executive Leadership Fellow at the Center for Integrative Leadership, University of Minnesota. Her work spans U.S. and international settings, with research and teaching interests in migration and refugees; humanitarianism; gender; and African and African Diaspora Studies.
Her books include: Conformity and Conflict: A Reader in Cultural Anthropology, 15th Edition (with McCurdy and Spradley), Glass-Ceilings and 100-Hour Couples: What the Opt-Out Phenomenon Can Teach Us About Work and Family (with economist and Macalester Provost Karine Moe), and Nuer-American Passages: Globalizing Sudanese Migration.
"I am thrilled that Dianna Shandy has been named an ACE Fellow," said Provost Moe. "Her administrative work at Macalester has moved the college forward in important ways, and I know that the work she will do in the fellowship year will benefit the college in years to come."
During the placement at another higher education institution, ACE Fellows observe and work with the president and other senior officers at their host institution, attend decision-making meetings, and focus on issues of interest. Fellows also conduct projects of pressing concern for their home institution and seek to implement their findings upon completion of the fellowship placement.
ACE is a membership organization that mobilizes the higher education community to shape effective public policy and foster innovative, high-quality practice. As the major coordinating body for all the nation's higher education institutions, ACE represents more than 1,700 college and university presidents and related associations. For more information, please visit www.acenet.edu.