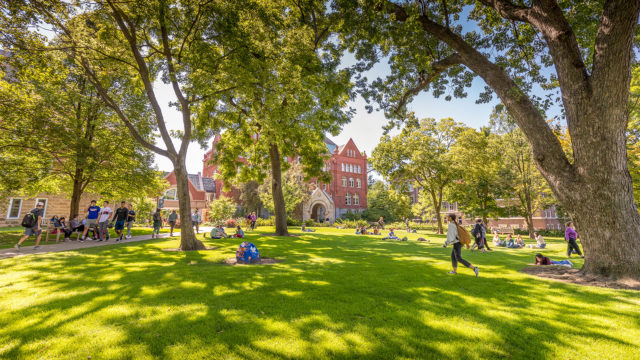 St. Paul, Minn. – Macalester College announces the search for its seventeenth president, who will succeed President Brian Rosenberg, who recently shared his plan to leave the college at the end of the 2019-2020 academic year. Rosenberg has served the college since 2003 and will continue to lead the college through the 2019-2020 academic year.
The Board of Trustees has approved the formation of the Presidential Search Committee. Members of the search committee will be selected by May 10 and will include representatives from across the campus community including faculty, staff/administration, students, alumni, and members of the Board. They will work closely with executive search firm Spencer Stuart, which was selected by the Board to manage the search process based on its experience successfully leading searches for many highly selective colleges and universities.
The search committee will engage the Macalester community actively in the search, review the credentials of interested candidates, select a group of finalists to interview, and present to the Board one or more candidates they believe are best prepared to lead the college into the future.
Information on the search can be found at macalester.edu/presidential-search.
Learn more about Macalester College at macalester.edu.