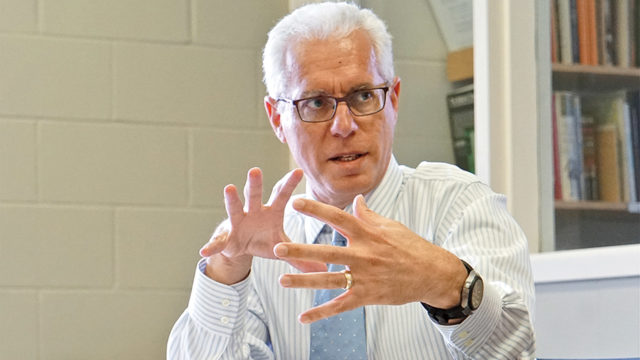 To the members of the Macalester community,
I write to share the news that I will be concluding my service as President of Macalester College on May 31, 2020. I am making this announcement now in order to allow sufficient time for the Board of Trustees and the Macalester community to conduct a careful and thorough search for my successor.
As I have often said, the opportunity to serve as President of Macalester has been by far the greatest privilege of my professional life. The longer I have stayed, the more impressed I have been by the excellence of our faculty, the dedication of the staff with whom I have worked side by side, and especially the passionate determination of our students and alumni to create a more just and peaceful world.
Macalester's best days lie not in its past or present but in its future. I will, during the next fourteen months, do all in my power to ensure that that future is one of which we can be proud.
With gratitude,
Brian Rosenberg
---
Board of Trustees chair responds to President Rosenberg's announcement
President Brian Rosenberg has shared with the Board his intention to leave Macalester at the end of the 2019-2020 academic year. Over the past 16 years, Macalester has been the beneficiary of his incredible leadership. I believe he is one of the best presidents in the history of our college, and his impact will be felt long into the future. Next week, we will share details of the search for a new president, which will be led by executive search firm Spencer Stuart. Those details will include ways for members of the campus community to participate. Today, we thank President Rosenberg for his bold leadership and all that he has given to Macalester during his tenure.
Jerry Crawford '71, chair, Macalester College Board of Trustees